Justin Bieber to splash the cash on wedding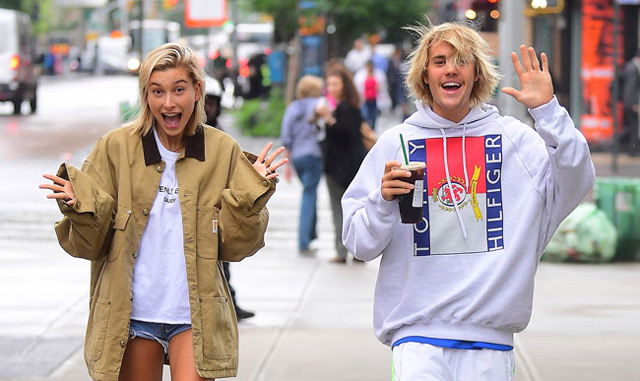 Justin Bieber has told Hailey Baldwin that he'll happily part with his cash to ensure she has the most memorable wedding day.
The 24-year-old pop star is set to tie the knot with his partner next year but, although they're not planning on having a big "showbiz" affair when they get hitched, he has told the blonde model that he'll willingly splash the cash on whatever she wants to ensure it's a day she'll never forget.
A source told the Hollywood Life: "Neither Justin nor Hailey want a flashy showbiz type wedding. He's made it clear to Hailey that money is no object and whatever she wants for the big day she can have."
The 21-year-old beauty is really enjoying the planning process but Justin is also having his own input.
An insider explained: "he's definitely engaged in the process and giving her feedback on things when she wants it. Hailey is absolutely loving planning the wedding.
"She's dreamed about this moment since she was a little girl, and now all her dreams are coming true. The fact she gets to walk down the aisle with Justin is more than she ever could have hoped for."
Justin proposed to Hailey during a trip to the Bahamas last month, and later confirmed the news on Instagram in a sweet tribute post dedicated to the blonde beauty.
Follow Emirates 24|7 on Google News.