Justin Bieber 'upset' over Selena Gomez hospitalisation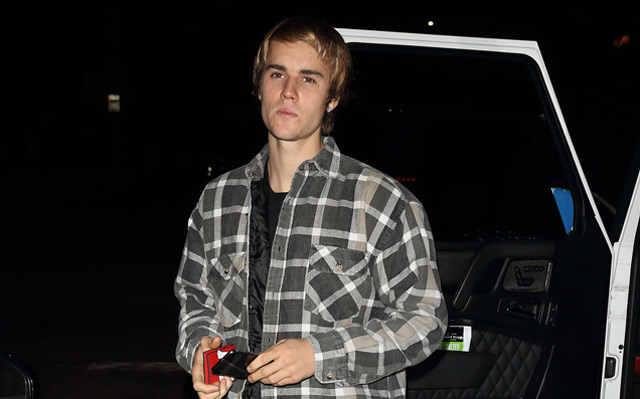 Justin Bieber is said to be "extremely upset" following the news that his former flame Selena Gomez is seeking treatment for an "emotional breakdown".
The 26-year-old singer suffered a panic attack after being hospitalised for a low white blood cell count, and her former boyfriend Justin - who is thought to be married to Hailey Baldwin - has been left devastated by the news.
A source said: "This was his first great love and while he was young and traveling around the world as a superstar, he learned a great deal from her.
"He was extremely upset over what has happened to Selena. He feels like she is part of his life and he wants her to happy and healthy."
The 'Sorry' hitmaker, 24, was seen crying in his car whilst out with Hailey last week, but sources insist that had nothing to do with Selena's condition.
They added to People magazine: "Hailey makes him super happy. He feels bad that Selena isn't doing well, but that has nothing to do with his gloomy mood a few days ago."
Selena - who underwent a kidney transplant last year - has been hospitalised twice in the last two weeks, with the first coming after she became despondent and emotional when she was revealed to have had an "alarmingly low" white blood cell count.
Sources said at the time that a family member took Selena to Cedars-Sinai Medical Centre in Los Angeles, and though the 'Wolves' singer was released a few days later, she was readmitted late last week because her low blood cell count hadn't changed and it had sent Selena into a downward emotional spiral.
The 'Bad Liar' singer hasn't been seen in public for a few weeks and recently told fans she was taking another break from social media.
She wrote on Instagram: "Taking a social media break. Again. As much as I am grateful for the voice that social media gives each offs, I am equally grateful to be able to step back and live my life present to the moment I have been given. Kindness and encouragement only for a bit! Just remember -negative comments can hurt anybody's feelings. Obvi. (sic)"
Follow Emirates 24|7 on Google News.