Justin Theroux and Jennifer Aniston had separate properties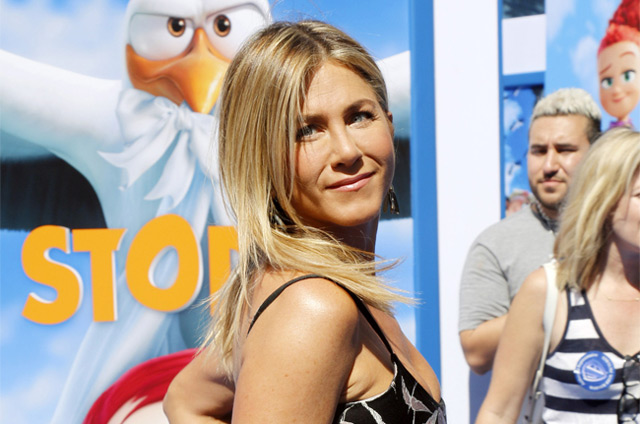 Justin Theroux and Jennifer Aniston kept their properties separate when they married so there won't be an issue in their divorce settlement.
The former couple announced last week they were splitting after over two years of marriage, and it seems dividing their assets will be a fairly straightforward matter.
According to property records obtained by The Blast, Jennifer, 49, and 46-year-old Justin kept the deeds to their residences in their own names and as their "sole and separate property."
In the eyes of the law, property acquired as a couple becomes community property but as the 'Cake' actress already owned her 1965 Bel Air mansion - where she and Justin tied the knot - and her two-bedroom Hollywood Hills property, and the 'Leftovers' star had his New York apartment in Greenwich village before they wed, and the deeds were never altered, it won't be an issue.
When it comes to finances, both stars had made most of their money before they got together, with Jennifer's hefty pay day from 'Friends' and Justin's work on 'Tropic Thunder' secured and not up for grabs during any potential settlement deals.
It was previously revealed the pair had signed an "ironclad" prenuptial agreement before they tied the knot.
A source said: "Jennifer has an ironclad prenup with Justin. It would be very hard for Justin to contest it. The prenup talks before the marriage were long and intense
"Jen's assets and 'Friends' fortune are protected."
In a joint statement, the former couple vowed to remain "best friends" who will continue to stay amicable, even though they are separating.
They said: "In an effort to reduce any further speculation, we have decided to announce our separation. This decision was mutual and lovingly made at the end of last year. We are two best friends who have decided to part ways as a couple, but look forward to continuing our cherished friendship.
"Normally we would do this privately, but given that the gossip industry cannot resist an opportunity to speculate and invent, we wanted to convey the truth directly. Whatever else is printed about us that is not directly from us, is someone else's fictional narrative. Above all, we are determined to maintain the deep respect and love that we have for one another."
Follow Emirates 24|7 on Google News.