Justin Theroux is suing neighbour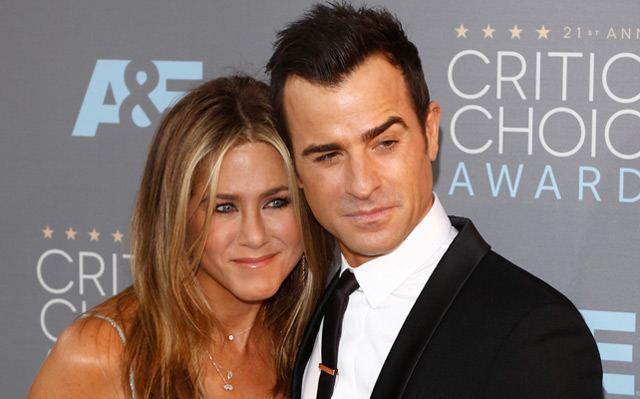 Justin Theroux is suing his neighbour after he allegedly made his life difficult over renovation work.
The couple have reportedly asked for $350,000 and punitive damages in a series of legal documents after a man living nearby allegedly threatened to make life "unpleasant" for them because they refused to shell out $30,000 on sound-proofing walls while they were doing renovation work on their upstairs apartment in New York.
According to TMZ, the 45-year-old actor has accused his neighbour of antagonising his builders, cutting off the water and electricity to his home in Greenwich Village and trying to damage the couple's reputation by going public with their feud.
The neighbour - whose identity is not known - allegedly told Justin in an email that any legal moves he took would "open the door to a broad range of allegations that would become publicly available, and which would not please Justin or his wife."
The mystery man took aim at the couple after they kicked off renovation work on their lavish apartment earlier this year and he became sick of the noise.
Meanwhile, the screenwriter tied the knot with the 48-year-old actress in August 2015 and recently revealed that being married has made their relationship even better.
He said recently: "Marriage makes the small things much smaller and the big things small. You have an ally. It's good to have someone have your back."
And while he owns a property in the Big Apple, Justin has admitted he's now settled in Los Angeles - a city he wasn't a fan of when he was growing up.
He said: "LA is a terrible place to go as a young actor who's just got nothing. You're, like, tearing tickets for people to see the movie. You're not a part of anything. I got a really good piece of advice early on: Don't ever fly yourself to LA. Only go if you're invited and someone bought you a ticket. And I kind of stuck to that, and it worked."
Follow Emirates 24|7 on Google News.