Kardashian finds God... and 13m on Twitter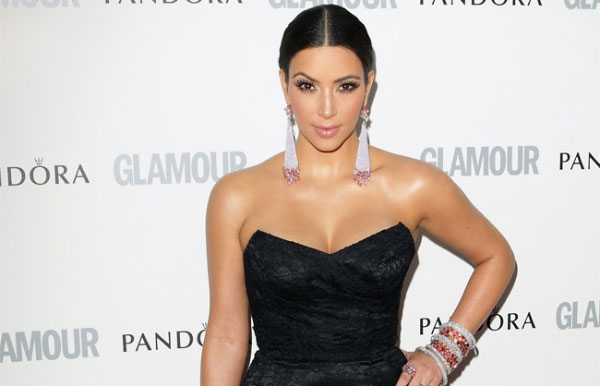 It appears that troubled Kim Kardashian has finally found God, as the reality TV star heads on a religious journey that sees 13 million followers in her wake.

Albeit the astronomical figure is her 'fan-following' on Twitter, one can't doubt that Kardashain's life may finally be getting some stability as the 31-year-old even mulls over starting her very own Bible study group.

While some may say the sinner is finally attempting a hand at redemption by adopting a more saintly way of life, one has to give full marks to Kardashian for ensuring she trends in the news, and how.

After last week's church visit, Kardashian and mom, Kris Jenner, were pictured arriving at the LifeChange Community Church in Calabases, California.

And just so no one missed the outing, she also tweeted about her visit, saying: "Early morning workout done now off to church with the family... Have a great day everyone! [sic]"

This was followed up by a retweet of sis Kourtney Kardashian's message that "Perfect day so far! RT @KourtneyKardash: Church and family brunch...perfect Sunday!"

The diva, who has been facing backlash since her 72-day marriage to Kris Humphires disintegrated last year, has been attempting to salvage her public image in the aftermath.

When quizzed inn a recent interview with Piers Morgan over her net worth, Kardashian said: "Whatever it is, I give 10 per cent away to the church and that's what I was taught. Every year. Absolutely."

During the chat on his CNN show, "Piers Morgan Tonight", Kardashian confirmed that she had given away millions to charity.

Incidentally, her recent visit to the church also saw Kardashian bumping into newfound friend, Leann Rimes, who is currently recovering from a minor surgery.

Following her chat with God, Kardashian hit the magic 13m mark on Twitter, prompting her to thank her fans, saying: "13 million followers! Thank you dolls so much! I love u guys so much! I'm so thankful for each and every one of you!"

Clearly, it seems her prayers have been answered.
Follow Emirates 24|7 on Google News.