Kardashians to launch magazine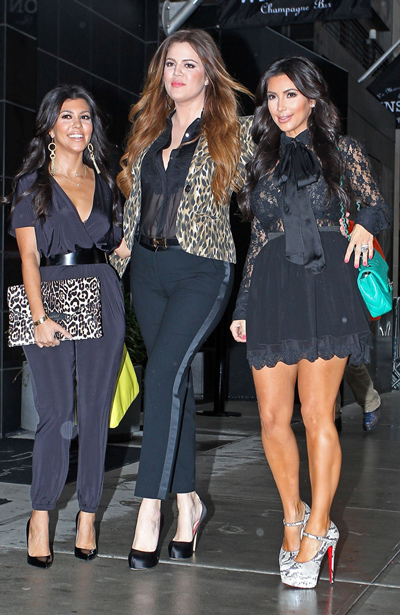 The Kardashians are reportedly planning to publish their own magazine.

The reality TV family are said to be close to signing a deal with American Media Inc. - who currently own numerous publications, including Star, National Enquirer and Shape - for their own print media outlet, which would feature heavy involvement from sisters Kim, Khloe and Kourtney and their mother Kris Jenner, though an independent editor would be appointed.

A source told the New York Post newspaper: "This is a Kardashian idea. They have been reaching out to several media outlets."

The plan has come in for some criticism, with rival publishers arguing it can give the family further control over their media coverage.

One unnamed competitor said: "Now the Kardashians can spin their own stories in print."

It is believed the magazine could launch this spring.

The Kardashian family are not the first reality TV stars to plan their own magazine.

Last September, British former glamour model Katie Price launched a self-penned one-off publication called Katie,

Announcing the venture, she said: "Everyone has an opinion of me whether good or bad. But this is a chance to get my opinions across! I'm the chief editor, writer and picture editor so I've written all the features and chosen the photos myself.

"Over the years I've been interviewed in the press hundreds of times and usually get asked the same boring questions - most of the time about plastic surgery and men, yawn - so I'm excited to show a side of me that you don't usually get a chance to see in the mags."
Follow Emirates 24|7 on Google News.