Katrina Kaif breaks her silence on break-up with Ranbir Kapoor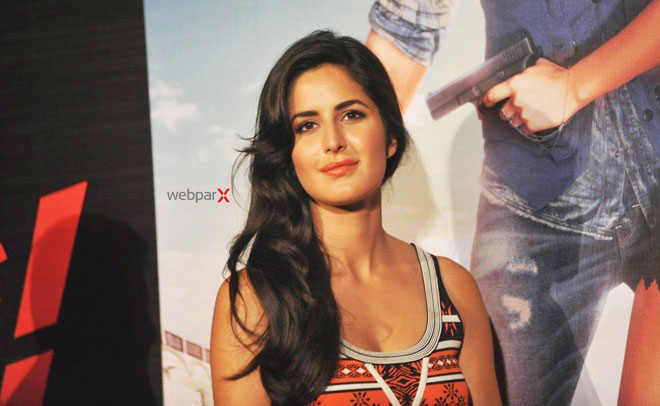 Bollywood actress Katrina Kaif's career hasn't seen sunshine for a long time now, and she needs a hit to see light in her diminishing career.
Her last three outings 'Bang Bang!' (2014), 'Phantom' (2015) and 'Fitoor' (2016) came across as insufferable.
The doll-faced lady, who often rides on her co-star's box office appeal, is probably one A-list actress in Bollywood without a singular hit by virtue of her own acting prowess.
Nevertheless, she is paparazzi's darling and always makes a good headline - thanks to her relationship with Ranbir Kapoor.
She may not have been in the news for her films, but she is one of Bollywood's most sought after actresses.
Katrina is not happy being in the news for the wrong reasons. She likes to keep her personal life out of the print and TV space.
Quiz her and you find out why she did not comment on anything about her marriage rumours last year and subsequent stories of break up.
"I will only comment on something if I have spoken about it before on a pubic platform. Neither have I spoken anything about my personal life during the promotions of any of my films nor on any other occasion and hence there is no need for me to comment again on it," says the actress with a fair degree of nonchalance.
"Why should I comment on it? I will not like it if the media uses our names in the headlines to boost their TRPs or sell their publications," thunders Kaif.
So what is the story on the break up with heartthrob Ranbir Kapoor?
"It is not fair that when a star does not comment on a rumour that she or he is written about, a lot is taken as granted and stories printed about them. Show me an interview where I have spoken on a personal level about Ranbir or any other star. My personal life and my professional life is often mixed up by the media even though I try and keep both of them separate. When I read such news about me, I would rather laugh it out than mull over it," she says.
So that means Katrina is single?
"I want to say that till the time I get married, I am single. I guess that answers the question," she smiles, happy at her answer.
Happiness for Katrina means her family. "Of course. My six sisters are the source of my happiness and joy. I feel responsible for each one of them and want to keep them happy and contented throughout," she says.
Follow Emirates 24|7 on Google News.