Katrina Kaif says no to Salman Khan to calm down Ranbir Kapoor?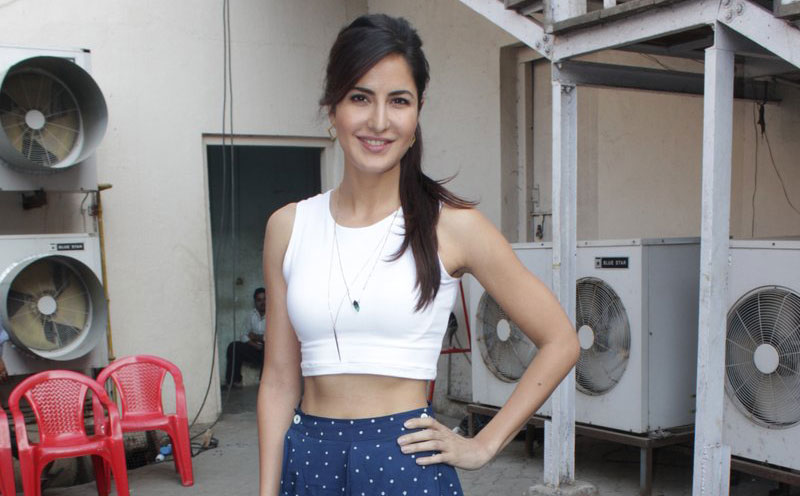 For die-hard Ranbir Kapoor and Katrina Kaif fans, 2016 didn't bring in good news.
The break-up reports of Bollywood's most-talked about couple sent shock-waves across media and fans. Weren't their rumours of wedding, family acceptance and coming out to the media happening for the couple?
Well, so this sudden 'parting ways' happened for the two actors. But is it the end of the story? Have they indeed broken up? Or is it a pulicity stunt gone too far?
We did some digging up and it seems that they haven't officially broken up; they merely had a lovers' tiff which may have been stretched a bit too far by Indian media with some help from the PRs. Remember Katrina's movie 'Fitoor' is on the horizon?
Let's give you a lowdown of what's really happening.
Ranbir and Katrina have been having few issues, like normal lovers do. They fight but they also make up... but this time Ranbir was really upset with something and he decided to move out.
And Salman Khan may have a role to play in this (not his fault).
Last week, there were pictures of Katrina attending a party where ex-boyfriend Salman Khan was also present and apparently she found solace in his company post the break-up.
But interestingly Katrina and her spokesperson rebuffed the speculations and issued a statement calling it a meeting by chance and she was actually there to meet someone else. That reaction was fast.
In another interesting move, now the actress is re-thinking her decision to promote 'Fitoor' on Salman's reality show 'Bigg Boss 9' despite having committed earlier.
In fact, she wanted to take the maximum burden of 'Fitoor' promotion on her delicate shoulders and go aggressive. So, Bigg Boss finale appearance would have been perfect to spread the word.
If reports are to be believed, Ranbir was not in favour of Katrina being part of a show where Salman would be present and that is the cause of the whole 'tiff'.
Earlier, Ranbir had skipped 'Bigg Boss' but co-star Deepika Padukone promoted 'Tamasha' and had a good time with host Salman. When asked about his absence, Ranbir said he had personal reasons not to go on 'Bigg Boss' (we know that).
So, Katrina has now reconsidered her decision and all this to cement the cracks in her relationship and calm down Ranbir.
Hopeful, this will melt Ranbir's heart.
The two actors are yet to complete their movie 'Jagga Jasoos' and they have an outdoor shoot scheduled in the coming days.
With Katrina trying her best to placate Ranbir and iron out the issues we are sure there's scope for happy ending for this lovebird.
Follow Emirates 24|7 on Google News.