Katrina Kaif won't leave Ranbir Kapoor alone with Deepika Padukone?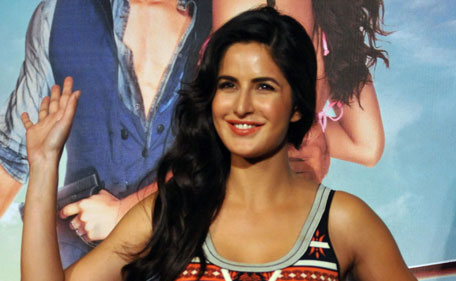 Bollywood's much talked about couple Ranbir Kapoor and Katrina Kaif leave no opportunity to spend quality time with each other.
But Katrina Kaif's director has told the film's crew to focus on work and politely asked actor Ranbir Kapoor to abstain from visiting the film's sets in Srinagar.
Ranbir might be barred from visiting Katrina but there's nothing that can stop the actress from meeting her boyfriend.
Ranbir and Deepika Padukone have started shooting in New Delhi for Imtiaz Ali's 'Tamasha'.
Meanwhile, Ranbir's lady love Katrina is also shooting in Kashmir for 'Fitoor' opposite Aditya Roy Kapooe. Buzz is that Katrina might make a stop in Delhi to check on her beau.
Well, the stop will be to spend some time with Ranbir or to check on him as he is shooting with his ex Deepika, we don't know.
Katrina started the shoot for 'Fitoor' in Srinagar on Friday, amidst high security. First day of the shoot saw a funeral scene being filmed at the famous Nishat Bagh.
Katrina looked stunning dressed in all white. The scene being shot was that of Rekha's funeral hence the white attire.
She also shot a lip-lock scene with Aditya Roy Kapoor. The romantic scene which involved an intensely passionate kiss between the two, was shot at Srinagar's Nishat Bagh.
Also see: Movie Listings in UAE
Follow Emirates 24|7 on Google News.