Katy Perry tried to talk to Taylor Swift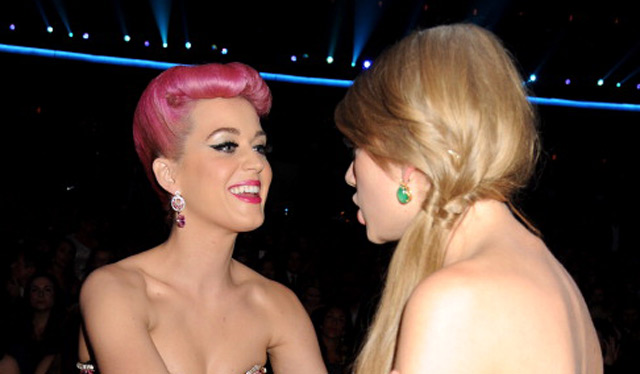 Katy Perry says she has "tried to reach out" to Taylor Swift in the past about their ongoing feud but was "shut down".
The duo have been embroiled in a bitter feud for a few years and the 'Chained To The Rhythm' hitmaker has claimed she attempted to speak to the 'Shake It Off' singer but was "shut down".
She said: "I did try and reach out to her. I tried to do the right thing, the good thing, and, you know, she shut me down and wrote a song ...
"[I'd] absolutely [talk to her]. By the way, I am ready because I think when women unite, the world is going to heal."
And the 32-year-old singer insists she "loves everyone" and has called for everyone to "unite" together.
Speaking to SiriusXM Morning Mash Up, she added: "I don't have any beef really with anyone. I love everyone, and honestly ... I think we need to unite more than ever. I think we see that today especially.
"Like, we need to come together and love on each other today. Don't matter where you come from, don't matter what you believe, don't matter which music you like the most, we are the same and we need to be unified."
It comes after Katy called for Taylor to "finish" their feud.
The pair first started feuding when it was claimed Katy nicked three of Taylor's backing dancers from her 'Red' tour in 2012 but Katy says she is tired of the fighting.
Taylor released 'Bad Blood' in 2014, which was believed to be about her feud with Katy, and now the star has seemingly swiped back with new single 'Swish Swish'.
Speaking about her new track in relation to the 27-year-old star, Katy said: "That's true, there is a situation. Honestly, it's really like she started it and it's time for her to finish it."
Follow Emirates 24|7 on Google News.