Kendall Jenner wants A$AP Rocky to move in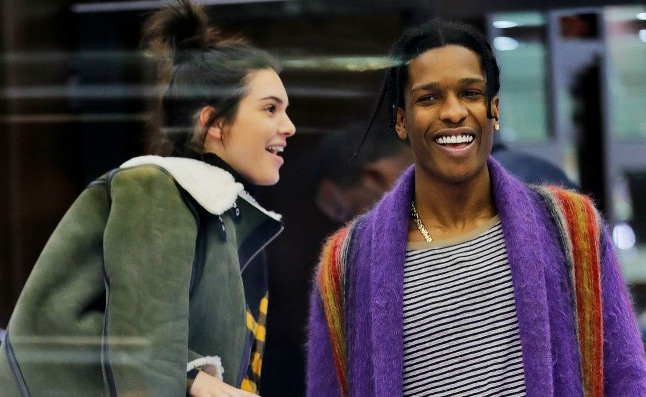 Kendall Jenner has asked A$AP Rocky to move in with her temporarily as she doesn't like being alone after her house was robbed earlier this month.
The 21-year-old model is said to be terrified of being at home alone, after her Hollywood abode was robbed earlier this month and so has suggested her rapper boyfriend - whose real name is Rakim Mayers - moves in with her temporarily, much to the unease of their friends.
A source said: "Kendall's anxiety has gone through the roof since the robbery and she feels she doesn't know who she can trust.
"It's put new pressure on her fledgling relationship with Rakim, who she's been leaning on heavily for support.
"She's even suggested he move into her house temporarily because she's scared to be there alone at night.
"Friends are worried they might be moving too fast.
"They've been seeing each other for nine months but it's been very hot and cold."
The 'Keeping Up With the Kardashians' star is believed to currently be staying at the Chateau Marmont hotel while new surveillance equipment is installed in her home and she has sacked the security guard she hired last August after coming face-to-face with her alleged stalker.
But Kendall isn't the only member of the family feeling anxious about security, as they are all said to be on high alert after Kim Kardashian West was robbed at gunpoint last October.
The source told Grazia magazine: "Right now, Kendall is a nervous wreck. There have already been several attempted break-ins, and she's jumping at the slightest thing.
"It's especially difficult in light of what happened to her sister Kim."
It was recently claimed the entire Kardashian/Jenner family are now accompanied by security guards virtually round-the-clock following Kim's terrifying ordeal.
A source said: "Security and privacy issues have changed not only for her but for the whole family. They have security guards most of the time when they go out."
Follow Emirates 24|7 on Google News.