Kensington Palace planning 'strategy' to silence Thomas Markle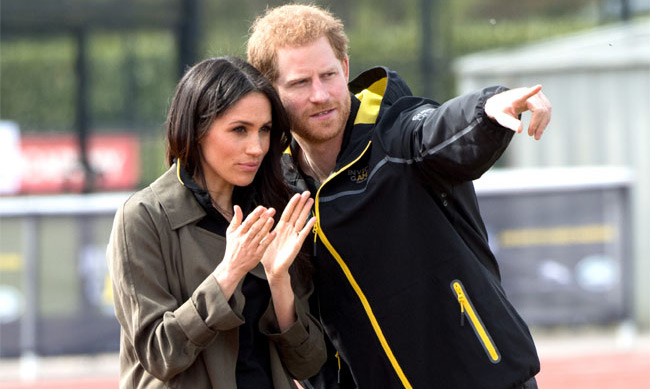 Kensington Palace are planning to intervene because they're fed up of Duchess Meghan's father Thomas Markle talking about the royal family.
The 37-year-old former actress - who was known as Meghan Markle before she married Prince Harry three months ago - has been left red faced by her dad Thomas Markle and her estranged sibling Samantha Markle's recent cruel remarks.
But, although Palace aides were initially ignoring their comments because the British Monarchy historically refuses to comment on personal issues, they've now decided they need to intervene because the feud is becoming embarrassing for the royals.
A source told 'Entertainment Tonight': "The Palace, which normally takes a firm policy of not commenting on personal matters, is now considering a more aggressive strategy to deal with the situation with both her father and her sister."
Meghan cut contact with her father since before she married Harry, 33, because she found out that the retired lighting director had staged a series of paparazzi photos.
But, although they're not talking and she's reportedly furious with the way he's bad mouthing her to the public, she is said to be devastated that they're no longer close.
The insider explained: "She has gone through periods of difficulty with her father in the past, but she does love him. That's what's been so difficult about this."
Thomas, 74, was initially expressing how upset he was that he hadn't heard from Meghan since before the wedding, which he was forced to pull out of in order to have heart surgery, but his remarks became nastier and more revealing with time.
He said recently: "Meghan is very maternal by nature.
"She loves to cook and she will mother Harry. He's eating properly now, he's dressing the way she wants him to. All men need that."
Follow Emirates 24|7 on Google News.