Kevin Federline hospitalised with chest pains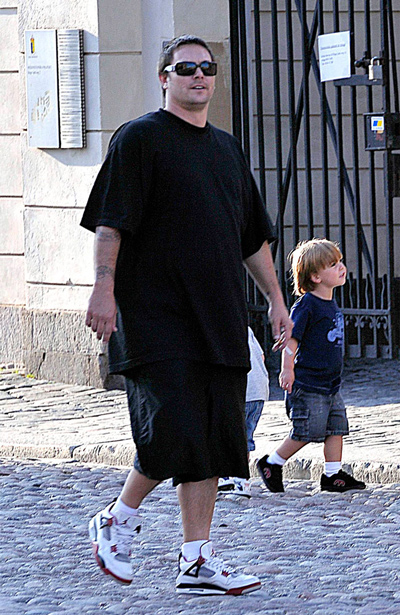 Kevin Federline has been rushed to hospital after suffering a suspected cardiac arrest.

The 33-year-old ex-husband of singer Britney Spears was filming for Australian TV show 'Excess Baggage' when he complained of chest pains and a racing pulse and was taken to the Mt Druitt Hospital in West Sydney on Monday.

A spokesperson for TV network Nine, said: "Kevin was at Doonside with the Greater Western Sydney Giants, completing an AFL-related challenge.

"He did this challenge, which was running and catching the ball, then while his in-series weight-loss partner was taking the same challenge, he reported chest pains and a racing heart. Obviously on this show we have a lot of paramedics on standby and they treated him for the first signs of a minor cardiac arrest, called an ambulance and had him taken to hospital."

Kevin underwent an ECG test and it was found he had not suffered a heart attack, but he is being monitored.

The spokesperson added: "They want to do blood tests and he is likely to be there until at least late night Monday."

It is not the first time Kevin has had to have medical assistance - he collapsed due to heat stress in the first episode of the show.
Follow Emirates 24|7 on Google News.