Kim Kardashian cannot settle divorce with cash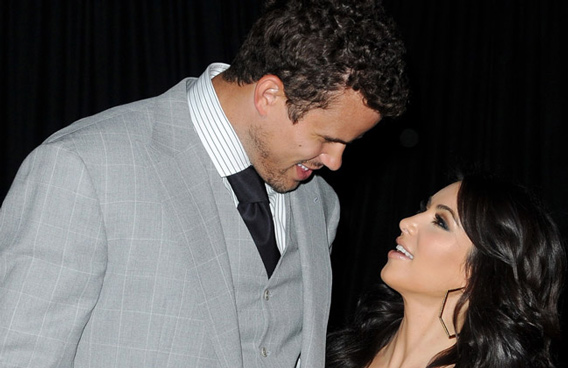 Kris Humphries has made it clear that he does not want any share from his estranged wife Kim Kardashian's fortune, but wants the divorce granted on his terms, including admitting that the reality star married him under false pretenses.
Even though the couple does have an iron clad pre-nup, Kardashian's camp is open to some financial negotiation to end the marriage amicably, but the basketball player's lawyer has conveyed to the reality star's attorneys that he doesn't want Kim's money.
Reports suggest that there have been informal settlement talks going on between Kim and Kris. Team Humphries has made it crystal clear though that Kris isn't seeking any money from Kim.
Apparently Kris doesn't want one penny from her. His lawyers have said the only terms acceptable for a settlement would be if Kim agrees to Kris' contention that the marriage was a fraud.
There is a stand-off at this point because Kim will never agree to that, she says the marriage wasn't a fraud. It just didn't work out.
We will wait and watch to see who blinks first.
Follow Emirates 24|7 on Google News.