KJo calls for 'upping technical skills'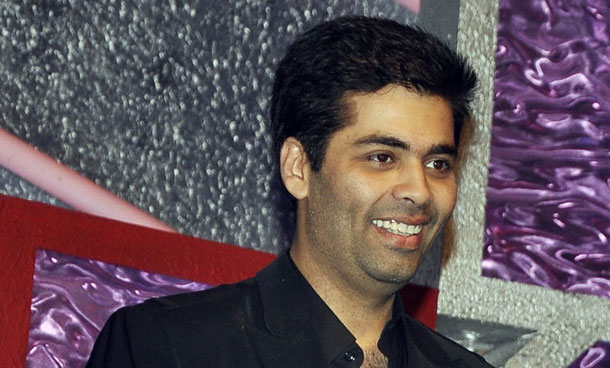 Sure, the Indian film industry is all about the big bucks and the bigger star factor, but God is in the details - like pricing, technical skill and looking after the little guy - and there's so much more we could do to take our productions further. Ask Karan Johar. "We are grateful and happy to have brilliant talent in Shah Rukh, Aamir, Salman and Akshay - stars do bring big money home, yet, we need to bring in drastic changes in our film-making. Our approach needs to enrich film-making at every level. Probably we need to address certain issues that erupt at the moment of filmmaking and if we do that, this will surely bring for a better future for the film industry. We also need to look into the remuneration of each and everyone working in the film Industry," he says.
Upping the technical skill in our films is a vital change that has begun, he believes. "Gradually, stars as well as makers have started paying heed to making good films technically. We also need to create new avenues for directors – we can't keep making movies that we made before. I believe Band Baaja Baaraat has done well. Obviously, fresh faces too can be welcomed with open arms."
The industry today faces challenges like copyright that should be a collective focus. "We need to upgrade our technology and we have spoken to the Government and to higher authorities. They have promised to give us a better platform with regards to filmmaking right from the initial levels. If they give us a proper platform, a lot has to be done and with the approach of the concerned we need to take our films a step ahead," he quips. Karan believes issues like piracy and affluent marketing strategy are the keys. He says, "There has been no rise in global talent. Earlier, production houses would not understand the value of marketing but slowly and steadily people understood business dynamics – we have learnt to market films, hence while releasing a film utmost importance is given to the economic structure. However, having lack of proper marketing know-how, at times we over-market the film. Also, we go over-budget. This causes great losses - we should always strike the right balance; we need to understand the economy of films very strongly. We need to understand the economic model and standards to bring up the standards for our future films."
What sort of films does Karan foresee in the future? "When it comes to Yash Johar and Karan Johar i.e. Dharma productions, people think about family films and drama, and bubblegum films. Probably our names carry that baggage. They always connect us with those sorts of films. However, my last film My Name Is Khan was a different film. After Student of the Year, I am planning a good project, but I have not decided on what genre." Keeping with the flavour of the day, will it be an art film? "There is no such thing – I believe there are only good and bad films," he concludes.
Follow Emirates 24|7 on Google News.