Kutcher eyes Two and a Half Men return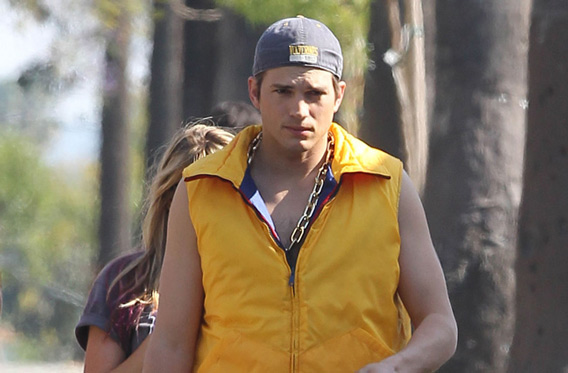 Ashton Kutcher is keen to make a return to 'Two and a Half Men'.

The actor - who replaced sacked Charlie Sheen in the ninth series of the sitcom - is keen to reprise his role as billionaire Walden Schmidt in the comedy for second season, but admitted he was signed up to the show on a "test deal".

He told 'Access Hollywood': "I'm having a lot of fun doing the show, working with these guys and would be interested in coming back.

"The deal that we structured for the show is kind of a test deal, 'Can we get the show up? Can we get it going?'

"The show is outperforming the numbers from before I was here, and so I think people are responding to it, and, for me having a show that people like and people want more of, that'll dictate my decision."

The first episode of 'Two and a Half Men' in which Ashton appeared set a ratings record for the show, drawing in some 27.7 million viewers - more than double the number who watched the first episode of season eight in 2010.

Ashton has previously admitted landing the role felt like "winning the lottery".

He said: "I've never probably in my 13 years in show business received more phone calls and emails from people congratulating me on this job.

"You'd almost think I won the lottery or something, which I kind of did. I've got the best job in showbusiness, and I am ecstatic about that."
Follow Emirates 24|7 on Google News.