Kylie Minogue reportedly splits from fiance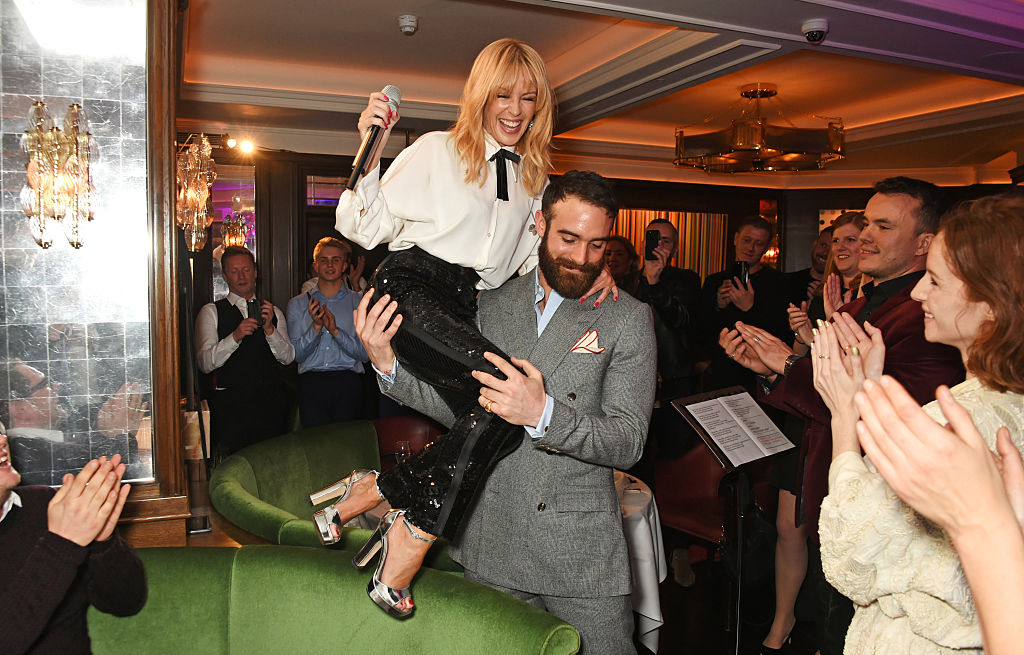 Kylie Minogue has called off her engagement to actor Joshua Sasse, according to a report in The Sun newspaper.
The 48-year-old singer is said to have ordered Joshua Sasse, 29, to leave her London home after deciding she could no longer be part of a couple with the British actor.
A source told The Sun newspaper: "She is absolutely devastated, totally heartbroken.
"She really believed he was The One. But she no longer trusts him."
Another insider said: "It is over but Kylie ... The reality is this situation had been bubbling under for a little while. She tried to make it work."
The former couple reportedly had a series of rows before Kylie - who has been pictured without her engagement ring - flew to France for Paris Fashion Week two weeks ago.
And while on her trip with friend Katerina Jebb, the 'Wow' singer decided to end the romance.
The source said: "Kylie returned to London to confront Joshua.
"She immediately asked him to leave her home, which he had moved into at the start of the relationship."
Joshua is now said to have moved back to his family's house in Herefordshire, West Midlands, England.
Friends of the singer say her relationship with Joshua - who she met on the set of TV show 'Galavant' in 2015 - was "tempestuous from the start" and there have been lots of ups and downs.
The insider said: "After getting engaged she should have been on top of the world but it's never been smooth sailing.
"Everyone is so upset for Kylie but her close friends and family really want her to get through this and stay strong."
Kylie's spokesman and Joshua are yet to comment on the reports.
Follow Emirates 24|7 on Google News.