Lady Gaga serves up stoner feast early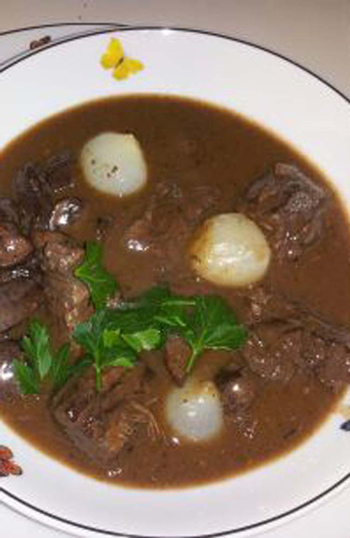 Lady Gaga had to serve up her beef bourguignon early because her stoned friends were so hungry.

The 'Marry the Night' singer decided to try out the traditional French recipe - a stew prepared with beef braised in red wine - after watching old episodes of Julia Child's cooking show 'The French Chef' but was forced to take her "masterpiece" out early when her pals, who had been smoking cannabis, started complaining of hunger.

Gaga wrote on twitter: "Watching vintage Julia Child, THE FRENCH CHEF. Shall I have a go at a bouillabaisse? Bit like trying on Chanel for the first time, Precision!

"Tonight I'm tackling my first boeuf bourguignon. Apron, heels, a wooden spoon, & heaps of determination. Will report my monster efforts! Xox

"My friends are stoned and making me take my french masterpiece out early. #BouefBourguignwrong? Well see. Some just can't wait 3 hrs! (sic)"

A common effect of marijuana intoxication is that it increases the user's appetite, a side-effect which is known as "the munchies".

Although she had to serve up the dish earlier than she had hoped, Gaga tweeted a picture of her culinary efforts and wrote: "And there you have it! Fell asleep in coma after eating so here's the morning report. Avec les pommes de terres! (sic)"
Follow Emirates 24|7 on Google News.