Lawyer with Jackson ties wants to represent doctor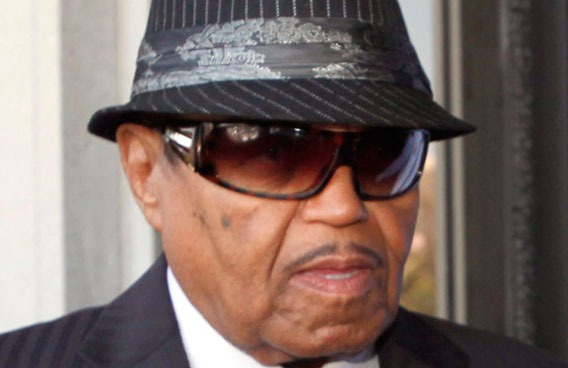 A lawyer who worked for celebrity attorney Mark Geragos during his representation of Michael Jackson said Tuesday he wants to join the defense team representing Jackson's doctor on an involuntary manslaughter charge.
The move by attorney Nareg Gourjian raised the possibility of a conflict of interest.
Superior Court Judge Michael Pastor said that loyalty to a former client, even one who is dead, is part of the rules that must be obeyed by all attorneys.
Dr. Conrad Murray, who was Jackson's personal physician at the time of his death, is accused of negligence in giving him the powerful anesthetic propofol and other sedatives listed as the cause of death in the pop star's autopsy.
Murray has pleaded not guilty. He did not attend Tuesday's hearing
Geragos represented Jackson on child molestation allegations from 2003 to 2005 but left the case before the trial in which Jackson was acquitted.
Gourjian, who appeared in court with Murray's lawyers, said he was a new attorney when he was hired by Geragos and did little on the Jackson case.
Geragos' associate, attorney Pat Harris, brought the situation to the judge's attention.
"Our position is there may be a conflict. We feel it is our duty to disclose it," Harris said. "We have the highest respect for Mr. Gourjian as an attorney."
Judge Pastor said he wants to hear from Geragos and an attorney for the Jackson estate on whether Gourjian's possible involvement in the Murray case would be a breach of loyalty to Jackson under California's Rules of Professional Conduct for attorneys.
The judge set a hearing for Feb. 24 on the issue.
Attorneys Ed Chernoff and J. Michael Flanagan, who represent Murray, proposed that Gourjian be allowed to substitute into the case, replacing attorney Joseph Low, who withdrew last week. Deputy District Attorney David Walgren said he had just heard about the plan.
"It does raise substantial concerns for the people, and it needs to be fully aired out," Walgren said. "We need to know more details."
Meanwhile, Walgren complained that defense lawyers had not provided any statements or evidence they plan to present at trial from a proposed list of 91 witnesses.
Chernoff said the lawyers don't have any statements or reports yet and were continuing to interview experts who might testify.
Walgren said the prosecution has turned over thousands of pages of discovery related to its list of 107 possible witnesses.
The trial is expected to last six weeks. The judge suggested that given the current state of affairs, the defense might not be ready by the March 24 start date.
Chernoff, however, who requested the early opening for jury selection, said he would be ready.
Follow Emirates 24|7 on Google News.