Liam Payne says Zayn Malik is welcome back to One direction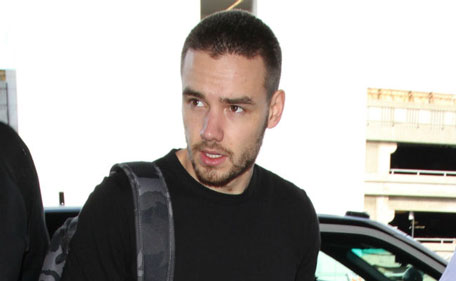 Liam Payne would welcome Zayn Malik back to One Direction with open arms.
Zayn left fans of the band heartbroken when he announced he was leaving back in March 2015.
While Liam, Harry Styles, Louis Tomlinson and Niall Horan have continued to make music as a four-piece, Liam insists he would always be happy if Zayn rejoins the group.
Twitter
Liam was asked if he would let Zayn come back as he spoke to photographers at Los Angeles' LAX Airport on Saturday (16.01.16), to which he replied: "Of course, I love Zayn - he's great!"
However, Liam did add the prospect was unlikely, adding: "Zayn's just doing his own thing."
And the idea of replacing Zayn to make One Direction a five-piece again is also unlikely, with Liam telling the TMZ.com cameraman: "There's enough people, we don't need any more."
There were rumours earlier this week that One Direction's 18-month hiatus could actually be a permanent split.
But Liam was quick to dismiss the claims, telling the photographers when asked if their break up was permanent: "No, no, no, no, no ... We've just been nominated for two BRITs!"
Zayn is currently working on solo material, with RCA Records CEO Peter Edge saying after signing the singer.
He said: "Zayn's a genius songwriter with an incredible voice and we are proud to have him join our iconic roster of superstars. We are thrilled he has entrusted us to deliver his personal artistic vision to millions of his fans across the globe."
Recently, Zayn accused his former band members of lying.
Zayn says his former One Direction bandmates lied about still being friends with him.
He told L'Uomo Vogue: "The truth is I haven't spoken to any of the boys at all really, I spoke to Liam a bit and that's just the way it is.
"I did try to reach out to a couple of people and they didn't get back to me, but then publicly, when they were asked questions about it, said that they'd spoken to me and that we were friends.
"But that's not the case, I tried to reach out and be their friend but they haven't even replied to any of my calls or texts."
However, Zayn insisted there is no animosity between him and the band and he simply left because they weren't making the type of music he wanted to create.
He said: "To be honest, I mentally and physically distanced myself from what I was doing creatively because I didn't want any part of it really. It didn't feel like I was really being me.
"[There is] no competition between me and the boys. I didn't leave for any reasons of animosity, I just wanted to do me.
"I just want this album to be about me and me standing on my own two feet. I've sung with four other voices for over four years now so I want to hear myself, alone for once."
Follow Emirates 24|7 on Google News.