Lisa Marie Presley seeking sole custody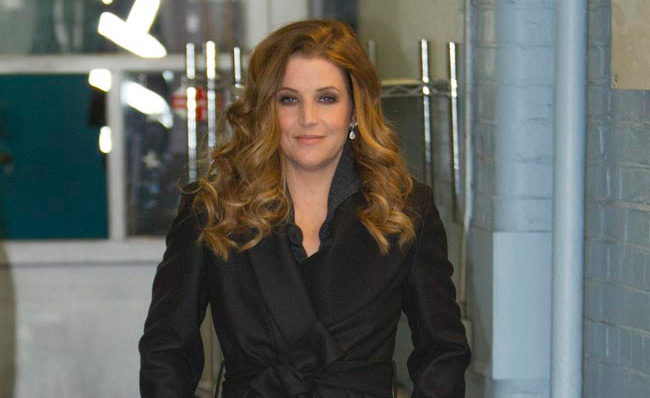 Lisa Marie Presley has filed documents seeking sole custody of her 10-year-old twin daughters.
The 50-year-old singer - who is the daughter of the late musical icon Elvis Presley and business magnate Priscilla Presley - has been embroiled in a divorce battle with her estranged husband Michael Lockwood since the pair split in 2016, and she's now filed documents seeking primary physical custody of their 10-year-old children Harper and Finley, The Blast reports.
The twins were previously placed under protective custody by the Department of Child and Family Services as part of a dependency court order but that has now expired.
The former couple - who married in 2006 - have been arguing over money since they split, with Lisa Marie fighting to enforce their post-nuptial agreement, which stated that neither of them has the right to spousal support "at any time, regardless of circumstances".
Michael had argued he was not aware of what he was signing, never read the document, and never had the terms explained, but his former partner insisted he was "completely aware", "completely represented by counsel" and "had the full and complete opportunity to negotiate the agreement."
Her lawyer also claimed Michael had been "feigning amnesia or ignorance" about the agreement.
In February, despite claiming to be $16 million in debt, Lisa Marie - who also has children
Riley, 29, and Benjamin, 25, with ex-husband Danny Keough - was ordered to pay Michael $100,000 towards his legal fees.
The producer had originally asked for $450,000 from his estranged wife, but a judge instead ordered her to hand over $100,000, which she must pay within 30 days.
Previously, Lisa alleged in court documents filed as part of her ongoing divorce that she was in $16.7 million of debt, which was made up of defaulted payments on the mortgage for her $6 million home in the UK, as well as unpaid income tax and almost $50,000 in credit card bills.
Follow Emirates 24|7 on Google News.