Liz Taylor improving after heart scare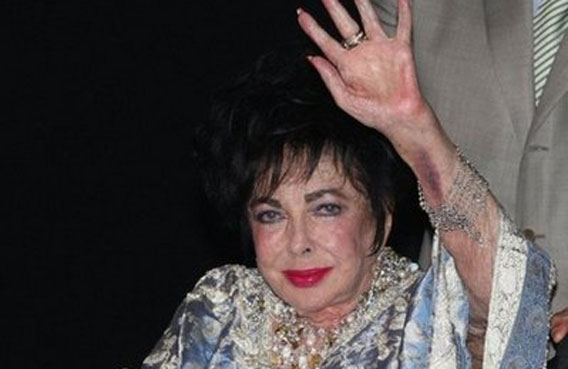 Hollywood film legend Elizabeth Taylor is "comfortable" and improving steadily after she was admitted to hospital for a heart scare last week, her spokeswoman said.
The 78-year-old actress was hospitalized at the Cedars-Sinai Medical Center in Los Angeles, suffering from "symptoms caused by congestive heart failure, an ongoing condition," her publicist announced on Friday.
In an update Tuesday, spokeswoman Sally Morrison said the star "has been comfortable over the past few days in Cedars-Sinai."
"Since being admitted there has been steady improvement in her condition, and over the weekend she has had visits from family and close friends," Morrison added.
"Her medical team is gratified by her progress to date, and it is hoped and expected that this will continue over the next few days. For now, she will remain under their care in the hospital for continued monitoring."
Taylor's health has been the subject of intense speculation in recent years. In 1997, she underwent surgery to have a brain tumor removed and she appeared on US television in 2006 to deny rumors she had Alzheimer's disease.
In July 2008, she was hospitalized in Los Angeles but her spokesman denied reports that she was close to death and had been placed on life support.
In 2009, she underwent heart surgery to repair a "leaky valve," tweeting afterwards: "It's like having a brand new ticker."
Her publicist said Taylor was receiving the best medical treatment possible.
"Friends and fans around the world should be reassured that Elizabeth Taylor is in good hands and receiving the best possible care from her skilled and dedicated doctors and nurses," she said.
Follow Emirates 24|7 on Google News.