Macaulay Culkin is 'protective' over Paris Jackson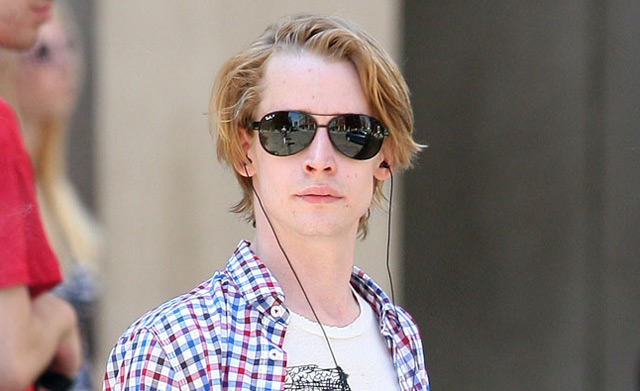 Macaulay Culkin has insisted he is "very protective" of his goddaughter Paris Jackson, because he "loves her so much".
The 37-year-old actor is godfather to all three of the late Michael Jackson's children - including his sons Prince, 20, and Blanket, 15 - but has admitted he's closest to 19-year-old Paris, of whom he says he is "protective".
When asked about the actress during an appearance on Marc Maron's 'WTF' podcast, the 'Home Alone' star said: "I'm going to warn you now, I am very protective of her so just look out. I am a very open book when it comes to things but like with her, she is beloved by me."
Podcast host Marc then clarified he wasn't "looking for any dirt" by asking about the 'Star' actress, and Macaulay insisted any questions about their friendship would lead to a "dead end".
He added: "I'm just letting you know if we want to start going down that road it's going to be a dead end, but I mean that in the fact that I love her so much."
Marc then rephrased his question to ask how the blonde beauty was doing, and Macaulay said: "She's tall, and beautiful and smart. It's great."
In July last year, Macaulay and Paris got matching spoon tattoos on their arms during a weekend bonding session in Los Angeles, and the daughter of the late King of Pop - who died in 2009 from acute Propofol intoxication - shared a snap of the pair showing off the body art on her Instagram story.
Meanwhile, a month prior, Paris got a tattoo in tribute to her late father when she had the word "Applehead" - a pet name she had for her dad - inked on her left foot.
Showing off her tribute on Instagram, Paris wrote: "with every step i take, you lift my foot and guide me forward. love you (sic)."
Follow Emirates 24|7 on Google News.