Madonna didn't report rape to police due to 'humiliation'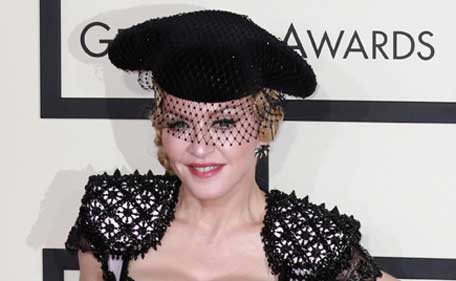 Madonna didn't go to the police when she was raped in New York at the start of her career because she felt humiliated.
The 56-year-old singer opened up about her traumatic ordeal during a new candid interview and admitted she didn't report the sexual assault at the time because she was ashamed.
Asked why she didn't seek legal help when it happened, she explained on Sirius XM's 'Howard Stern Show': "You've already been violated. It's just not worth it. It's too much humiliation."
And despite the heartbreaking incident, the 'Living for Love' hitmaker said moving back to her native Michigan wasn't an option because she didn't want to be around the "basic" locals.
She said: "Have you ever been to Rochester, Michigan? I just didn't want to go back. I can't be around basic-thinking people."
Madonna first made the shocking admission she had been raped in a 1995 interview with NME magazine, but didn't speak about it again until 2013 when she revealed she was held at knifepoint.
She said at the time: "New York wasn't everything I thought it would be. It did not welcome me with open arms. The first year, I was held up at gunpoint. Raped on the roof of a building I was dragged up to with a knife in my back.
"I had my apartment broken into three times. I don't know why; I had nothing of value after they took my radio the first time."
But the horrible incidents made the blonde beauty stronger.
She explained: "I was defiant. Hell-bent on surviving. On making it. But it was hard and it was lonely, and I had to dare myself every day to keep going."
Also see: Movie Listings in UAE
Follow Emirates 24|7 on Google News.