Madonna granted permission to adopt twins in two weeks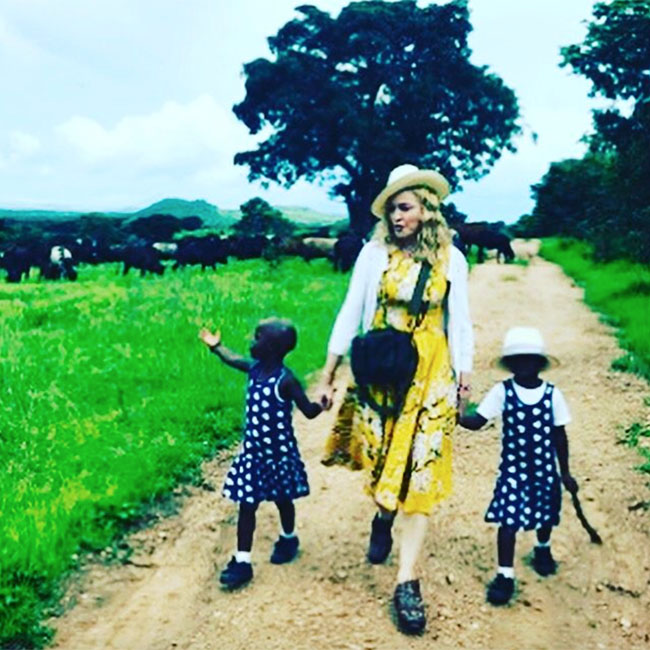 Madonna was reportedly granted permission to adopt her four-year-old twin daughters, Esther and Stella, in just two weeks because she already has two other children from Malawi and has carried out a lot of charity work in the country.
The 'Living for Love' hitmaker, who confirmed on Tuesday that she is adopting four-year-old sisters, Esther and Stella, from an orphanage in Malawi, was able to expedite the legal process, which usually takes between three and seven months, as she has done it twice before.
Malawi court spokesperson Mlenga Mvula told gossip website TMZ.com the judge swiftly signed the adoption papers on Tuesday, even though Madonna only filed the documents on January 25, because she already has two adopted children from the country, David and Mercy, both 11.
The spokesperson insisted the 58-year-old singer did not receive preferential treatment because she's a celebrity, but her extensive charitable work in the country was taken into consideration.
The adoption could take up to 12 months before it becomes official as a government-appointed guardian will need to travel to the US with Madonna and the twins to conduct a Home Study Report to ensure they are being cared for properly. Once the report is completed the adoption will be official.
Madonna, who also has two biological children, Lourdes, 20, and Rocco, 16, admitted she was "overjoyed" about growing her family on Instagram earlier this week.
Captioning a photograph of herself walking with the twins, she wrote: "I can officially confirm I have completed the process of adopting twin sisters from Malawi and am overjoyed that they are now part of our family.
"I am deeply grateful to all those in Malawi who helped make this possible, and I ask the media please to respect our privacy during this transitional time. Thank you also to my friends, family and my very large team for all your support and Love! (sic)"
Follow Emirates 24|7 on Google News.