Mahira Khan's take on Shiv Sena; Shah Rukh will not cow down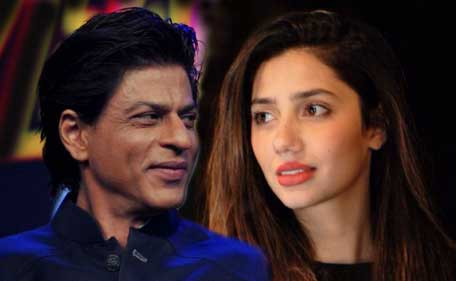 Pakistani actress Mahira Khan is yet to make her debut in the Indian movie industry.
She will be seen opposite Shah Rukh Khan in Rahul Dholakia's 'Raees'.
But thanks to far-right activists and regional political party Shiv Sena, Mahira is now a household name in India.
Recently, Shiv Sena had said that the party would not allow any Pakistani actor, cricketer or artists to step in Maharashtra of which Mumbai is the capital.
And as a result, both Mahira and Fawad Khan couldn't complete their films' respective shootings.
If not all, many Bollywood actors have supported the Pakistani stars and condemned Sena's move.
So while we were all waiting for a response from the two actors on the ban, Mahira's Halloween party picture did the talking.
Twitter
She inadvertently took a dig on the saffron parties when she posed in a Catwoman suit along with Asim Raza who was dressed up as a Shiv Sena cadre holding a placard, 'Mahira ko bahar nikalo' (Throw Mahira out).
Quite a catty move.
In the meantime, Shah Rukh has also spoken in support of creative people from around the globe.
Talking in supports of his 'Raees' co-star, SRK said creative people should not be barred from working anywhere just because they come from a different country.
When NDTV anchor asked the 50-year-old actor whether he will support Mahira or will he cow down to Shiv Sena, he said, "Well the fact that she in my film means that she should be. The word is not allowed. Whichever place or State starts questioning it's creative people, at whatever level, (as writers, as authors, as journalists, as filmmakers, as poets) I think they are going to get a huge backlash because creative minds are finally going to write stuffs which is going to affect society in a big way."
Claiming that he finds this issue silly, Shah Rukh further said that creative people have nothing to do with it. Politics of the two countries should be handled by the politicians and inter-culture exchange of artists between the two countries doesn't change anything.
Further, when questioned if he fears being attacked by Shiv Sena, the 'Happy New Year' star said he has a weapon, he is extremely loved by people and if they stand against him, he knows enough people will love him back to stand by him.
Follow Emirates 24|7 on Google News.