Malayalam star Kunjchako Boban opens autism centre in UAE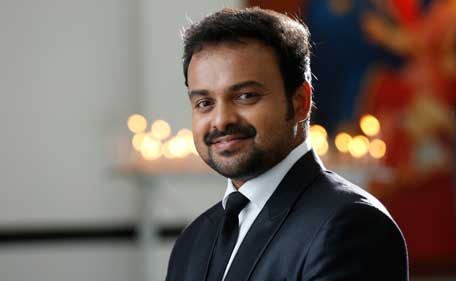 Popular Malayalam actor Kunchako Boban is hoping to use his movie clout to kick-start a social crusade of sorts. He has set up an innovative mind centre in Sharjah's Al Nahda, that aims to provide affordable mental care.

"It's not for profit or a typical business venture," he stresses. "It's something I feel deeply about."

After getting many offers for business proposals in the UAE, and having proved his mantel in real estate in India, Kunchako reveals he had reached a point where he didn't want to lend his name to just about any business proposal. "I wanted it to be more meaningful."

His decision to team up with the Al Fasht Medical Centre happened organically, and the fact that his wedding anniversary (April 2) falls on World Autism Awareness Day, just tied it all together. "Honestly, I didn't even know that my wedding date coincided with the World Autism day, until last year, when we celebrated the day with children at Kusumagiri hospital in Kerala."

The event was a changing point for the movie star and his wife Priya Ann Samuel. "It was one of the happiest days of my life, and it was a joy to perform with the children. After the event was telecast on numerous television channels, I had parents of those children 'call and thank me'. That's when I realised what they must be going through, and how I can bring about change."

So, when the idea of the clinic was proposed to him, he was on board instantly.

Talking to Emirates24|7, Dr. C.B. Binu, Chief Psychiatrist at Al Fasht, informs that he is assisted by a dedicated multi-disciplinary team. "We employ an exclusive one-on-one therapy, which is vital in improving the lives of Autistic children."

He adds that early detection is equally essential in ensuring the children can lead a more stable, normal lifestyle. "Therapy can start as early as for one-year-olds. The older they grow, it gets tougher and longer to modify their behaviour, and reinforce good behaviour."

The doctor explains how they have "...an occupational therapy room that focuses on improving and adjusting thinking and cognitive skills. And, the audio-visual room helps calm kids down, and enables them to develop their sensory skills."

Armed with tools and technology that have been recognised world over, the clinic promises to treat medical conditions entirely. Dr Binu explains that the therapy extends beyond the autistic child, and provides adequate support for the family or immediate care-givers. "Not many of us realise that it's the families that suffer the most, and are often isolated from the society. So, it's important to able them sufficiently."

Just two months into its opening, the actor reveals they have had around 35-40 children coming in for therapy.

Apart from providing cutting edge facility for Autistic children, the Al Fasht clinic also deals in child, adult and geriatric psychiatry. Adult phobias, panic attacks, eating disorders, relationship problems, stress-related headaches, and attention deficit hyperactivity disorders are tackled and treated in here.

The actor believes it's crucial for adults and children to step out of the virtual worlds they are locked in nowadays, and connect with nature. "What's the fun in playing football on a gaming site? The fun lies in being able to go out on the field, breaking a few bones, and playing the game."

Kunjchako is hopeful that he will be able to spread awareness about Autism and mental health, and inspire people to integrate these special children in our society. "We must know their limitations and adjust accordingly."
Follow Emirates 24|7 on Google News.