Mariah Carey suffers with bipolar II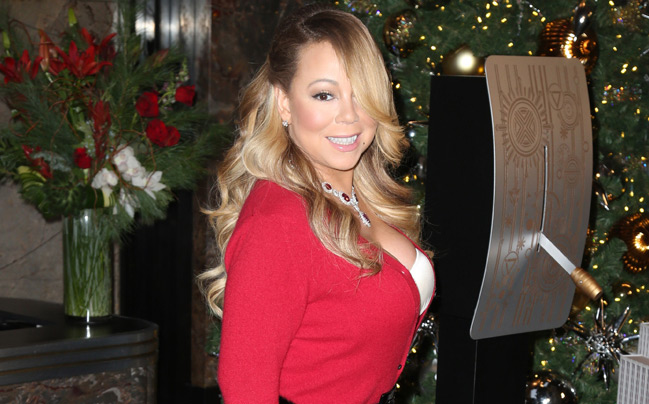 Mariah Carey has revealed she's been secretly battling bipolar II disorder for the past 17 years.
The 'Hero' hitmaker has revealed she's been secretly battling the mental health condition - whereby sufferers experience hypomanic episodes and extreme lows - for 17 years after she was diagnosed in 2001 following a mental and physical breakdown.
Speaking to PEOPLE magazine, she said: "I didn't want to believe it. I was so terrified of losing everything I convinced myself the only way to deal with this was to not deal with this. Until recently I lived in denial and isolation and in constant fear someone would expose me. It was too heavy a burden to carry and I simply couldn't do that anymore. I sought and received treatment, I put positive people around me and I got back to doing what I love--writing songs and making music."
The 48-year-old pop star - who has six-year-old twins Moroccan and Monroe with her ex-husband Nick Cannon - now undergoes therapy and is on medication for the illness.
She explained: "I'm actually taking medication that seems to be pretty good. It's not making me feel too tired or sluggish or anything like that."
Mariah initially thought she was suffering with insomnia because she'd continue working and pushing herself physically until her body would eventually give up on her.
She recalled: "For a long time I thought I had a severe sleep disorder, but it wasn't normal insomnia and I wasn't lying awake counting sheep.
"I was working and working and working ... I was irritable and in constant fear of letting people down. It turns out that I was experiencing a form of mania.
"Eventually I would just hit a wall. I guess my depressive episodes were characterised by having very low energy. I would feel so lonely and sad - even guilty that I wasn't doing what I needed to be doing for my career."
But after being diagnosed with bipolar disorder 17 years ago, she's slowly come to terms with her condition and wants other sufferers to know they're not alone.
She said: "I'm just in a really good place right now, where I'm comfortable discussing my struggles with bipolar II disorder. I'm hopeful we can get to a place where the stigma is lifted from people going through anything alone. It can be incredibly isolating."
Bipolar II disorder - which is sometimes called "soft bipolar" - is slightly different from bipolar I disorder as symptoms are less severe and sufferers don't experience psychosis.
Follow Emirates 24|7 on Google News.