Matthew McConaughey to marry in Brazil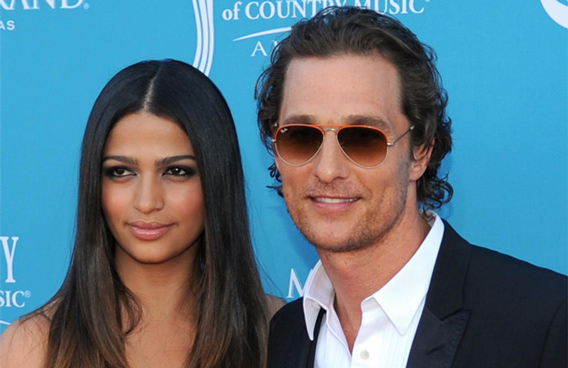 Matthew McConaughey will marry in Brazil.

The 'Lincoln Lawyer' actor proposed to Brazilian model and TV star Camila Alves on Christmas Day and plans are now underway for the couple to tie the knot in Camila's birthplace.

A source told Life & Style: "Camila wants to get married in Brazil with her family all around. She misses the food and the people there, so she's planning a big beautiful Brazilian wedding.

"She's been asking Matthew to put a ring on it forever. She's so happy. It's like a dream."

Matthew, 42, and Camila, 29, have been together for five years, and have two children together, son Levi, three and daughter, Vida, 23 months.

The actor has previously explained how he wanted Camila to feel secure in their relationship as soon as it became serious by buying new home for them in Austin, Texas, which she could add her personal touches to.

He said: "Before this, I had a super home in the Hollywood Hills that I did by myself - landscaping, detailing pretty much everything. But that house was mine. And yeah, we coulda gone in there right away. Camila would have said, 'Fine, don't change a thing.' But I thought, I found the woman I wanna do it with, the woman I wanna make a family with, hopefully live our life out together.

"She needs to have 50 per cent of that. I mean, it's a lot easier for me to be at 100 percent. I'd always been 100 per cent. It's braver for me at 50 per cent."
Follow Emirates 24|7 on Google News.