Matthew Perry beat up Canadian PM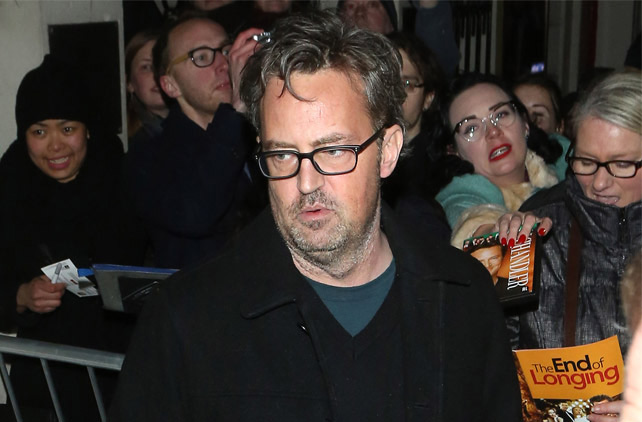 Matthew Perry is very "ashamed" that he "beat up" Canadian Prime Minister Justin Trudeau when they were in elementary school.
The 47-year-old actor went to the same elementary school as the 45-year-old politician and though Justin was a few years below him, the former 'Friends' star was jealous of his sporting prowess and lashed out.
He confessed on 'Jimmy Kimmel Live': "I have a story about him that I'm not proud of.
"My friend Chris Murray, who was also in the fifth grade in Canada, reminded me that we actually beat up Justin Trudeau. We both beat him up.
"I think he was excelling in a sport that we weren't [as good at]. It was pure jealousy, and, you know, we beat him up. His dad [Pierre Trudeau] was prime minister, but that wasn't the reason we beat him up. I think he was the only kid in school that we could beat up."
While the '17 Again' star insists his behaviour was "terrible", he joked he thinks the beating set the wheels in motion for Justin to grow up wanting to be prime minister.
He added: "I'm not bragging about this. This was terrible. I was a stupid kid, and I didn't want to beat him up. In fact, I think at some point I tried to turn it into love-play. ... But I think it was rather instrumental in him going to such great heights and becoming prime minister. I think he said, 'I'm going to rise above this, and I'm going to become prime minister.' "
And Matthew hasn't been in contact with Justin since their school days, and has no intention to reach out to him because he is still "ashamed" of his actions.
Asked if they are in touch, he said: "No, I feel ashamed. I don't want to think about it."
Follow Emirates 24|7 on Google News.