Meera, Priyanka and Parineeti: The Chopra war continues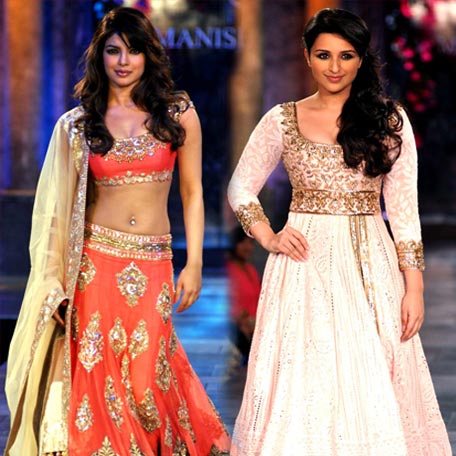 Bollywood newbie Meera Chopra seems to be irking the other two popular Chopra sisters in the showbiz - Priyanka and Parineeti Chopra.
The trailer of her film 'Gang of Ghosts' directed by Satish Kaushik and co-starring Sharman Joshi has hit the screens along with Priyanka's 'Gunday'.
And she seems to have sneaked up on Priyanka without her knowledge.
In fact Meera too was surprised when told that her promo was seen with 'Gunday' on Friday.
"I wasn't really aware. But it is good. Priyanka is very talented and I know 'Gunday' will do well. In the process people will also seem my promos and her good luck can rub off on me," was her refrain.
Priyanka has clearly avoided talking about Meera even though she did react to her another cousin apart from Parineeti – Barbie Handa entering Bollywood.
"When I came to films, there was no one to help me. I was alone. Now that I am here I will protect them.
"I will make sure I am there for them. It warms my heart to see my cousins coming here," she replied when told about Barbie Handa entering Bollywood with an Anubhav Sinha project.
However, Parineeti clearly says that Priyanka and she are first cousins, "because our fathers are real brothers and hence, Priyanka is my first cousin.
"Meera could be a cousin of a cousin of a cousin. But she's not my second cousin also. Usually you call someone a cousin if you are a first or a second cousin only. And we don't talk to each other also," says the actress, snapping all ties with Meera.
"I don't know why Parineeti said something like that," says Meera when we met her on the set of 'Gang of Ghosts'.
Follow Emirates 24|7 on Google News.