Megan Fox loves her body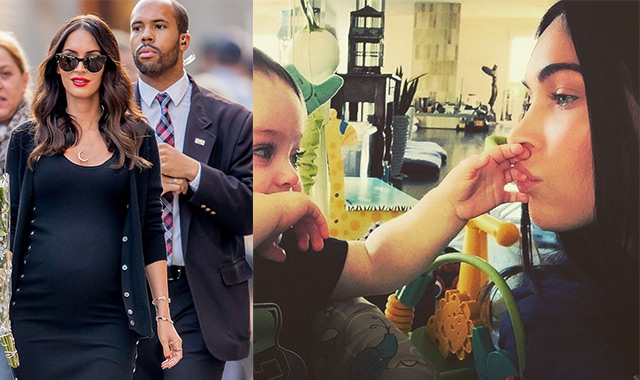 Megan Fox "forced herself to love her body" when she decided to model lingerie just five months after giving birth.
The 'Transformers' star admits she was nervous about posing in her underwear after Frederick's of Hollywood approached her to become a brand ambassador but is thrilled she did it so soon after giving birth to Journey, seven months, as she wants to give a positive message to other women.
She said: "At a certain point, I didn't have a choice. The time was ticking down. I was like, 'All right, we're gonna do this.' It forces you to love your body as it is, which is a beautiful thing. I didn't think I was ready but then I was in the pieces and it forced me to go, 'A woman's body in miraculous.
"The fact that I am in lingerie right now and I just had my third human being come out of my body five months ago is incredible.' I mean, it's crazy what we're able to do as women! So that was empowering and unanticipated."
And the 30-year-old actress - who also has Noah, four, and Bodhi, three, with Brian Austin Green - admits it is a lot of work to get back the post-baby body she wants.
She added to People magazine: "I do generally bounce back pretty quick, but it does take a lot of work - I had to work out harder this time than I had to ever work out in my life!
"It was difficult but I will say, the appreciation I have for what my body is capable of and how motivated I can be in my ability to achieve a goal is greatly enhanced from going through that experience."
Follow Emirates 24|7 on Google News.