Meghan Markle arrives in UK for Pippa Middleton's wedding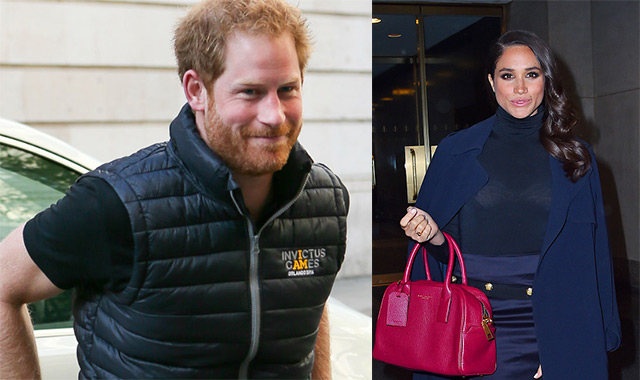 Meghan Markle has touched down in the UK ahead of Pippa Middleton's wedding this weekend.
The 'Suits' star touched down at Heathrow Airport in south west London on Tuesday before she was immediately rushed to Kensington Palace to meet up with her beau Prince Harry, E! News reports.
And whilst there is much buzz about what dress Pippa will opt for for her big day, fans of the 35-year-old actress are excited to see what outfit Meghan will wear. Whilst no details have been revealed as of yet, it is thought she will wear a hat to accompany the outfit she chooses.
Meanwhile, it was previously claimed that Meghan has helped Prince Harry to "open up" about his feelings about the loss of his mother Princess Diana, who tragically died in a car crash in Paris, France, in 1997 when Harry was just 12.
An insider said: "Harry fell for Meghan partly because she's so open, and has that American attitude of saying, 'Let's talk about our feelings.' He comes from such a stiff-upper-lip culture, but Meghan helped him open up.
"Meghan encouraged Harry to see that, by speaking publicly about his difficult experience, he would really help others, and how being honest might even be a relief. No other woman has helped Harry so much emotionally."
This are going from strength to strength for the pair and there is talk that they could get engaged soon.
A source said: "It wouldn't surprise me if he's already thinking about engagement just because that's where his head goes but that's not where the relationship is at right now. This is totally Harry. The problem with Harry is when he falls, he falls hard. He goes in big time."
Follow Emirates 24|7 on Google News.