Meghan Markle thinks over-planning 'kills magic'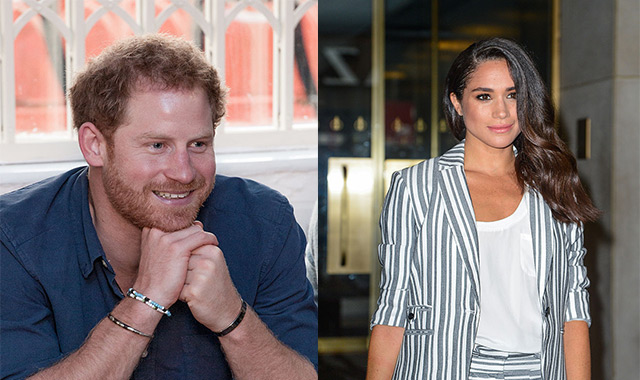 Meghan Markle has seemingly given fans an insight into her relationship with Prince Harry.
The 'Suits' actress is currently dating Prince Harry - the grandson of Queen Elizabeth - and, although she didn't directly mention her beau, she has hinted that she likes to be sporadic when it comes to their romance because it keeps the passion alive.
Taking to her blog The Tig on Wednesday, the brunette beauty shared a series of quotes under a post titled 'Thoughts to live by'.
The couple have been dating for a little under a year, and it seems their romance is going from strength to strength as sources suggest the pair are doing great together despite factors that could put a strain on their relationship, such as the long distance when Meghan is filming in Canada for the series.
A source said previously: "Despite the distance, the media attention and everything else, there's a real ease to their relationship. It just works. They are deeply happy."
The 35-year-old actress is scheduled to return to Canada for "filming commitments" over the spring and summer, so has been determined to spend as much quality time with the flame-haired royal before she returns to work.
A source recently said: "They spend a lot of time watching movies at Harry's and cooking new dishes. Meg is a great cook and sends Harry out to posh food shops. She has even added a few feminine touches such as scented candles and soft furnishings."
The couple are also reportedly planning on moving in together, and Meghan believes a move to London will be "inevitable" as Harry will need to continue his royal duties.
The insider added: "They're trying to spend as much time together as possible as Meg has filming commitments over the spring and summer. But she feels that a move to London is inevitable as their relationship becomes more serious."
Follow Emirates 24|7 on Google News.