Mission lose weight: Parineeti Chopra aims for bikini body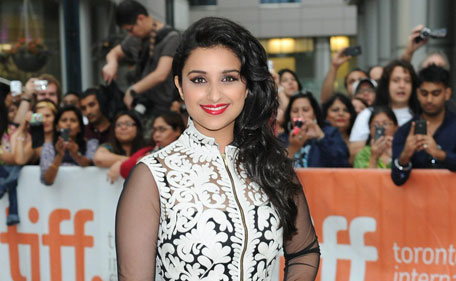 Parineeti Chopra has no reason to be overweight. She is just 25 and has got her dose of whacking on the subject by the fashion police.
Now Parineeti has joined the race of actresses who have started to maintain her figure along with acting capabilities.
So what happened so suddenly that the joyfully healthy actress started losing weight?
"I started getting upset about what to wear etc and realized I need to lose weight. When I entered the film industry every one kept telling me that I was overweight to be an actress and I should be a little more careful about the way I dress, but then I did not pay any heed at that point of time because I did not care. I felt I could get away with my acting skills alone. I reckon I was being stupid enough. I have started taking care of my dressing sense also now," says the actress.
Parineeti says that we will not complain about her being overweight now. "It is my endeavour to lose weight. I was called fat when I came in and now as my second year in the film industry is getting over, I want to wear a lot of good clothes and look good on screen too," she says.
We wonder if the change is in the desire and need for a size zero figure.
"However hard I try, I shall never be able to reach the size zero figure! I will only try to be in shape and to be as fit as possible. Size Zero will be unhealthy for me and I do not want to reach there," asserts the actress who has lost weight recently.
Ask Parineeti about which actress today is overweight and she refuses to be drawn into a controversy. "I will not name overweight actresses in Bollywood. It is very unprofessional of me to do that because every actress is beautiful in her own way".
Sonakshi Sinha did mention once that she came here to be a hero and not a size zero. So how does Parineeti react to that?
"I think Sonakshi is a beautiful girl and I also used to think the same as to what happens if I am overweight. But now I think differently and I feel everybody should be comfortable with what they are. And yes, I don't think she is overweight," adds Parineeti quickly in one breath.
Follow Emirates 24|7 on Google News.