Mohanlal's new song on Facebook: Malayalam star's apology [video]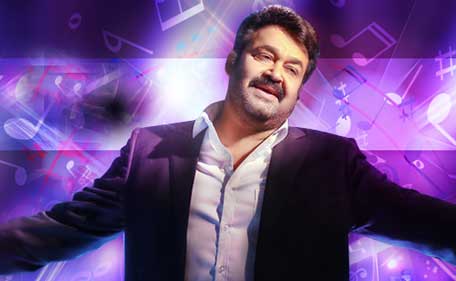 Update: After facing massive backlash on social media for "faking" his musical act and for getting paid a hefty fee of INR2crore, Malayalam star Mohanlal has posted a lengthy apology on his official Facebook page.

He starts off by thanking his fans for supporting him and showering him with unconditional love during his 36 years in the Malayalam film industry.

He added that it was the state chief minister and sports minister had asked him to perform during the opening ceremony, after their initial plan of hosting a spectacular musical programme fell through.
"It was last minute, and they asked if my band 'Laliosm' would perform."

Talking about the fees paid by the Kerala government, he stated that he was given INR1.64crore (without including tax).
He insisted that he didn't take any money for himself, and the amount decided was towards payment of supporting musicians and technicians.


The break-up of charges posted by Mohanlal on his Facebook account.

He even posted a break-up of the fees on his Facebook page. According to his payment slip, Rs52lakhs went to "remuneration to celebrity singers and four dancers, including co-ordinators fee".
Another large chunk – Rs65lakhs, is set under "Amount agreed and fixed for hologram production which did not materialise".

He totaled the fees to Rs206.45lakhs.

Mohanlal added that he was saddened by the criticism leveled against him, and pained how people have overlooked his hardwork.
"For the last three weeks, I have been working day in and day out, to make this performance a success."

He hoped that returning the fee would put an end to the controversies, and criticism.

"I'm not complaining about those who alleged that I was unworthy of such a huge payment. But, I insist that my true loyalists never doubt my integrity."

"To put an end to the controversy, I will return the amount (Rs1,63,77,600) I was paid by the state government."

Earlier report
He's a celebrated South Indian actor and boasts of an incredibly massive fan following, but his recent foray into the music world has created a dent in his popularity.
Following a day of intense backlash on social media for faking a live performance, he has decided to return the massive pay cheque he received for the 'live' act.

Mohanlal's fans (and detractors) were upset over how he 'faked' the debut stage performance of his band 'Lalisom'.

Videos of them 'lip-synching' to pre-recorded during the 35th National Games inauguration in Thiruvanathapuram went viral.

The public criticised Kerala government's decision to shell Rs1.6 crore (approximatel)y for the band's performance, and urged the star to return the money.

In fact, initial reports suggested that he was paid Rs2 crore (approximately Dh1,187,262) for the performance.

In fact, he was attacked so badly on social media, that Mohanlal has announced his decision to return the money he was paid for his performance.

Angry fans and detractors trolled the actor on Facebook, YouTube and Twitter, where they voiced their anger and disapproval.

Many even posted videos capturing the star unable to do a decent lip-synch.



"Looks like Lalettan has contributed a new word to English vocabulary. Lalism - misplaced confidence about one's singling abilities," tweeted a fan.

"What began as a well-executed ceremony evolved into a cacophony of 'boos' & people leaving the stadium after #Mohanlal's band started their concert," added another.

"#Mohanlal, why did you? We loved you despite Peruchazhi, but this u just can't escape responsibility of the disaster called #Lalism," added another.

"#Lalism to #Lolism. Mohanlal please stick to acting. For heaven's sake!"

"#Lalism Mohanlal should realise that he can't sing. The show was a flop. Singers were lip syncing."

"And Lalism... The lipsync was so bad, in the end crowd started booing Mohanlal too. So sad for such a personality."

Even, the actor's official Facebook page, which is otherwise filled with messages of deep affection, was jammed with unpleasant comments.

"Frankly disappointed. You had space in our mind but don't expect something less than excellent. Please don't do something which will defame you," wrote a follower.

"Dear Mohanlal! It's high time to do an introspection. Please don't try to fool the public," added another.

Mohanlal had recently set up the band along with music director Ratheesh Vega.

After the National Games fiasco, there were reports that the band has been disbanded. However, a news channel quoted Ratheesh as disputing the report.
Also see: Movie Listings in UAE
Follow Emirates 24|7 on Google News.