Movie fan? There's a Rolls-Royce made just for you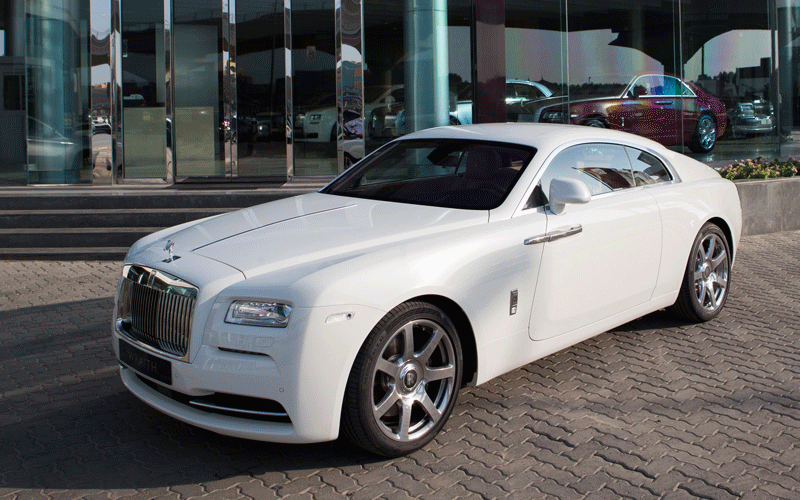 Rolls-Royce Motor Cars has unveiled the new Wraith 'Inspired by Film' edition, which debuted this month at the 2015 New York Auto Show, and is now available to order for Rolls-Royce customers in the UAE for a limited time.

The 'Inspired by Film' Wraith celebrates the carmaker's long heritage in films, featuring in hits such as 'Goldfinger' (1964), 'The Yellow Rolls-Royce' (1964), 'The Thomas Crowne Affair' (1968) and 'The Great Gatsby' (both the 1974 original and its remake in 2013) to name a few.

This limited edition also celebrates the acceptance of the ground-breaking Rolls-Royce Motor Cars Wraith launch film, 'And the World Stood Still', into the BFI (British Film Institute) National Archive, the world's most significant collection of film and TV.

The film, which won a Gold Award at the 26th International Visual Communications Association (IVCA) Awards, caught the attention of the BFI's Senior Curator for Non-Fiction Films, Patrick Russell, who considered it a striking piece of contemporary cinematography and so decided to accept it into the archive.

"We are delighted to see Rolls-Royce's Wraith launch film enter the BFI's collection," said Russell.

The film, 'And the World Stood Still', introduced Wraith as the most powerful and technologically-advanced Rolls-Royce in history.
Filmed at a secret location near Barcelona, the shoot included an innovative 'Timeslice' (frozen time) sequence created using 100 SLR cameras; the longest purpose-built camera rig in Europe; an award-winning film director; 36 computers; 1.5km of cables and one prototype Rolls Royce Wraith.

The company says Wraith is the most powerful Rolls-Royce ever made. It features a shorter wheelbase, wider rear track and boasts of 624 bhp/465 kW power derived from the twin turbo V12, and goes from 0 to 60mph in 4.4 seconds (0-100kph, 4.6 seconds).

Follow Emirates 24|7 on Google News.