Musical performances to mark end of Mother of the Nation Festival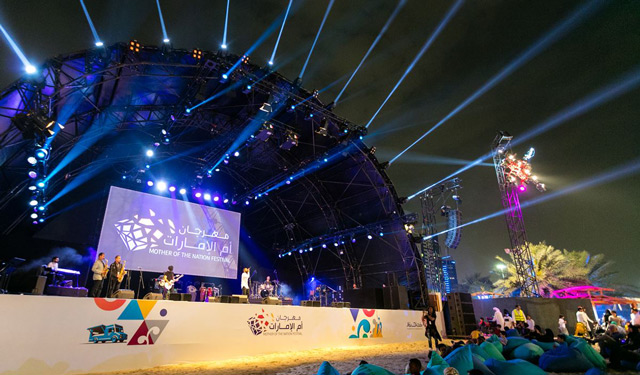 Emirati singer Eida Almenhali, and Adel Ibrahim Emirati singer and Expo2020 Ambassador, are set to perform in Abu Dhabi tonight (Friday 30th March) and tomorrow (Saturday 31st March) respectively, marking the end of the Mother of the Nation Festival. The ten-day event, held on the Abu Dhabi Corniche and now in its third year, has firmly cemented its status as a leading family entertainment event in the UAE.
Almenhali will headline the Main Stage tonight (Friday) as one of the festival's closing acts. Taking to the stage earlier on in the evening is Esquire's Comedian of the Year, Ali Al Sayed, who will bring a wealth of laughter through his own satiric twist on life in the UAE and the peculiar characters he encounters here, as well as Lebanese-Canadian singer-songwriter Danny Aridi and MC May Sayed.
Tomorrow (Saturday), Emirati singing sensation and composer Ibrahim will perform a selection of his most popular hits. He will be joined on stage by Daneel Sayegh, percussionist and tabla player, who will entertain audiences with his innovative rhythmic style, spanning an array of genres from Jazz to Latin and Flamenco, as well as MC Jad Haidar.
Organised by the Department of Tourism and Culture – Abu Dhabi, the festival pays tribute to the living legacy and progressive vision of 'the Mother of the Nation', H.H. Sheikha Fatima bint Mubarak, Chairwoman of the General Women's Union, President of the Supreme Council for Motherhood and Childhood, and Supreme Chairwoman of the Family Development Foundation.
Follow Emirates 24|7 on Google News.