New judge sought in Jim Carrey wrongful death case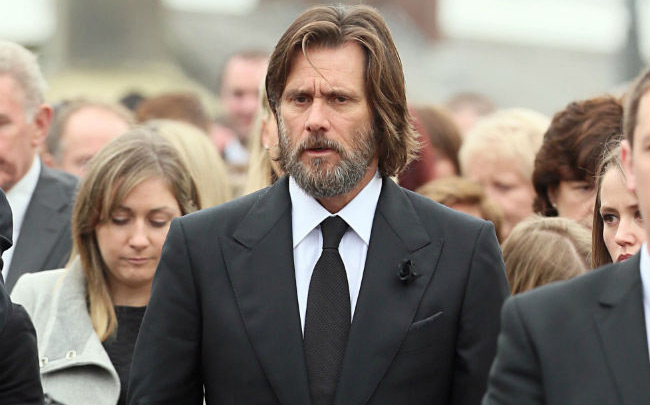 Brigid Sweetman, the mother of Jim Carrey's ex-girlfriend Cathriona White has requested a new judge preside over her wrongful death lawsuit against the actor because she says the current judicial offer is "prejudiced" against her.
Brigid Sweetman - who has insisted Cathriona White overdosed in September 2015 after allegedly contracting three sexually-transmitted diseases (STDs) from the 'Mask' star - has filed documents in which she believes the current judge is "prejudiced" against her and her attorney.
According to RadarOnline.com, she also insists in the paperwork that she "cannot...have a fair and impartial trial or hearing before the judicial officer."
It is not yet known if the request will be granted.
Jim has previously branded the STD claims "irrelevant" and part of a "shakedown" to get money from him.
He insisted they should be thrown out of court because they were reported to have happened two years prior to Cathriona's death and had no impact on her eventual suicide.
His legal response read: "A part of their attempt to shakedown Carrey for a multi-million-dollar payday, Sweetman and her attorney have riddled the Complaint with severe ad hominem attacks and allegations about STDs, none of which are relevant to the cause of death.
"Hence, none of these allegations belong in the Complaint."
And the documents go on to state that Cathriona - who overdosed on Ambien, Propranolol, and Percocet in September 2015 - left the 'Dumb and Dumber' actor "two suicide notes", and never once mentioned her mother.
They read: "White left Carrey two suicide notes speaking lovingly to him, requesting his forgiveness for ending her own life, describing him, and him alone, as her 'family', and entrusting him to divide her property."
Brigid's lawsuit against the actor is the second he has faced surrounding Cathriona, as he was previously hit with a court document from her estranged husband Mark Burton, who claimed the star supplied her with the drugs that caused her death.
Mark's lawyer Mark Avenatti said: "We look forward to the facts and evidence supporting these serious allegations.
"We will also be requesting that the Los Angeles District Attorney's office investigate the conduct concerning these drugs."
Follow Emirates 24|7 on Google News.