Nicki Minaj has huge rider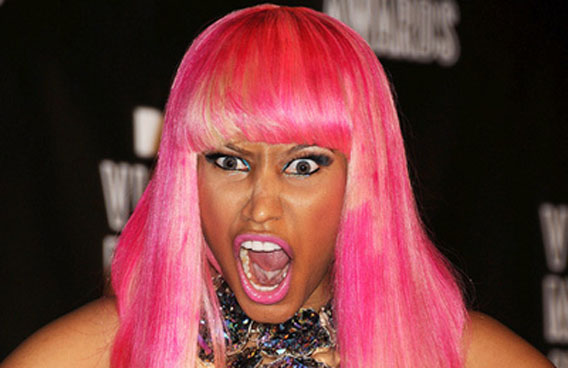 Nicki Minaj's tour rider includes three buckets of spicy fried chicken and contact lense solution.

The 'Check It Out' rapper's backstage demands have been revealed and it seems the musician is happy to live up to her diva reputation.

As well as the chicken - which she specifies must have "no thighs" and "lots of wings" - Nicki also asks for 2 dozen pink or white roses, two Space Heaters, one gallon of Simply Lemonade, 12 cans of Red Bull and scented candles.

Food is apparently very important to the 29-year-old star and her crew as she requests different items for throughout the day, including scrambled egg whites, turkey bacon, toast, Belgian waffles, strawberries, assorted juices and a large fruit platter for breakfast and a deli tray with turkey breast meat, grilled chicken breast, whole Wheat bread or rolls, yellow mustard and other condiments (seasoned salt, hot sauce) and a large fruit platter with side of mango and one large cheese platter for after the concert.

Her extravagant demands are revealed in the new issue of Wonderland magazine.

Despite her excessive requirements, Nicki says she isn't a diva off stage and insists she takes on a persona when she performs.

She told the publication: "They're definitely two completely different people. Obviously what I would wear at home is not what I would wear up on stage and I think, when I'm at home it's a way more introspective character and I think the person people see on stage is anything but. I watch a lot of 'Judge Judy'. And I watch a lot of 'Forensic Files. And I cook - I cook spaghetti really, really good; I cook macaroni and cheese really, really good; I cook chicken really, really good."
Follow Emirates 24|7 on Google News.