Nicki Minaj 're-shooting video' following London attack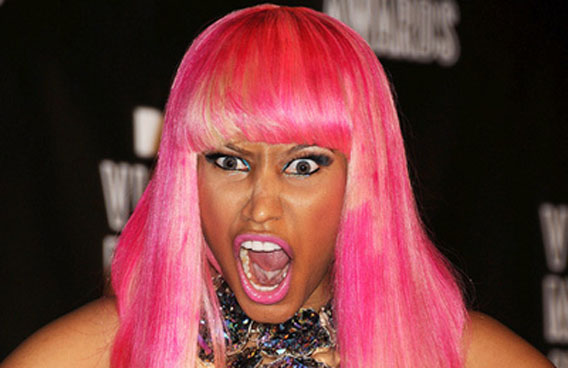 Rap star Nicki Minaj is reportedly re-shooting her latest music video after the terrorist attack in London last week.
The rap star filmed scenes for the 'No Frauds' video on Westminster Bridge just a day before three people were killed on the iconic landmark last Wednesday when a terrorist drove a car into pedestrians - but the footage is now unlikely to make the final edit, with Nicki feeling it would be inappropriate.
A source said: "When everybody involved in the project heard the news they were devastated and thought it would be in bad taste to feature it.
"The other London scenes will remain, but it's highly doubtful the bridge footage will make the cut."
Nicki - who wore a silver-beaded corset and headdress while filming on Westminster Bridge - previously paid tribute to the victims of the terrorism incident, which ultimately led to the deaths of five people, on Twitter.
She wrote: "May God protect everyone in London.
"Hate hearing this sad news. Sending my condolences to the victims' families."
Last week, meanwhile, Adele dedicated 'Make You Feel My Love' to the victims of the London terror attack during her concert in Auckland, New Zealand.
The 28-year-old singer - who was born in the UK capital - took to the stage at Auckland's Mt Smart Stadium to send her love to the "friends and family" of the innocent people who lost their lives in the attack.
She said on stage: "Today there was a terror attack in my hometown of London. I feel very far away and very strange not being at home. All I want to do today is just be at home and be with my friends and family.
"Everyone [I know] is fine, but there are people that aren't fine. So let's dedicate this to them tonight and to my hometown, which is my soulmate. This is 'Make You Feel My Love'."
Follow Emirates 24|7 on Google News.