Nicolas Cage suffers ankle break on film set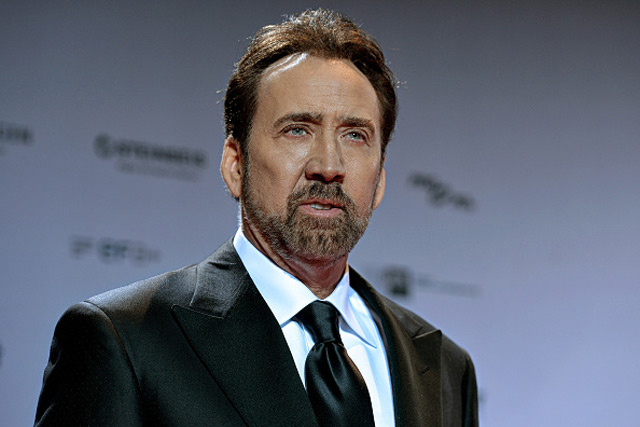 Hollywood actor Nicolas Cage has broken his ankle on the set of heist movie '#211'.
The Hollywood star has been shooting the heist movie in Sofia, Bulgaria, but after suffering a freak accident on the set, Nicolas was taken to a top hospital where doctors told the actor he needed to undergo surgery.
But rather than having the operation in Europe, Nicolas instead boarded a plane to Los Angeles, according to Deadline.
The Oscar-winning star is currently convalescing, but he could reportedly return to the set in around two weeks.
As a result, filming for '#211' - which is due out later this year - has been shut down until Nicolas is ready to return to the set.
Back in 2016, meanwhile, Nicolas skipped the SXSW premiere of his movie 'The Trust' after suffering dizziness and high blood pressure.
The 53-year-old star was heading to Austin, Texas, for the annual film and music festival but suddenly fell ill and was forced to cancel his appearance at the screening.
A spokesman for SXSW said at the time: "This was definitely unforeseen. He had dizziness before boarding and they checked his blood pressure, which was high."
The 'Face/Off' actor was checked over by airport medical staff at Las Vegas, where he was due to take off in time to attend the premiere at the Arts & Cinema Centre.
A representative for the star added: "We all felt it was better for him not to get on the plane since flying could make things worse. Thankfully he is now much better."
Instead, the event was attended by co-star Elijah Wood and pop star Sky Ferreira, who had a supporting role in the movie, which is about corrupt cops who plan to rob a vault full of drug money.
Follow Emirates 24|7 on Google News.