Nicole Kidman was secretly engaged to Lenny Kravitz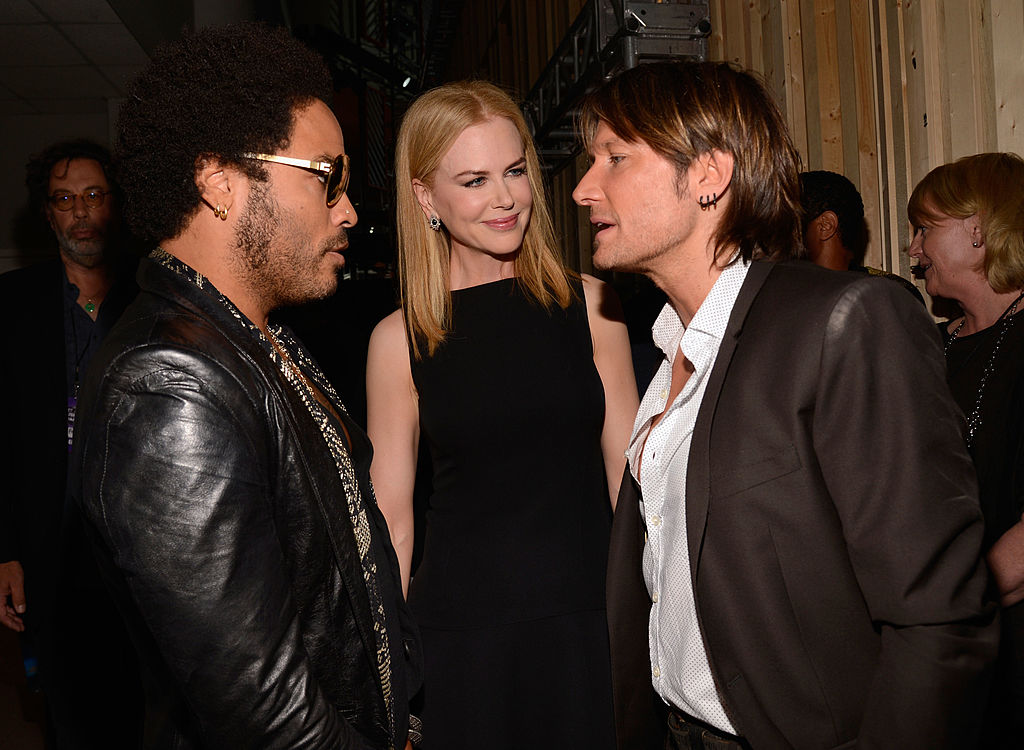 Nicole Kidman has confirmed she was once secretly engaged to Lenny Kravitz.
The 49-year-old actress dated the 52-year-old musician in 2004 after the pair met one year earlier and the blonde-haired beauty has confirmed over one decade later that the 'Can't Get You Off my Mind' hitmaker did propose to her.
Speaking to Net-A-Porter's The Edit about her connection to Lenny, Nicole - who has been married to Keith Urban since 2006 - said: "Well, I knew Zoë because I was engaged to her father. It's all in the family! I love Lenny; he's a great guy."
Meanwhile, Nicole previously admitted their relationship didn't last because the couple weren't "ready".
Speaking previously, she said: "It just wasn't right. I wasn't ready. We weren't ready."
Lenny's only child Zoë Kravitz, 28, who has been cast as Bonnie Carlson in 'Big Little Lies' alongside Nicole, has praised the blonde beauty as a "quiet and shy" person in real life but a "beast of an actress".
She said: "[Nicole] can be quiet and shy, which is interesting because the beast of an actress that she is, is so loud and clear. She's so good that sometimes it was distracting. After every take I wanted to just stop and say, 'Wow.'"
However, the 'Australia' star - who has children Isabella, 24, and Connor, 22, with her ex-husband Tom Cruise and Sunday, eight, and Faith, six, with her spouse Keith Urban - has likened herself to a chameleon because of her ability to switch between various characters.
She said: "I'm dedicated to being the chameleon," she explains. "Since I was little I was taught that when you are an actress you change the way you look and talk and move so that you create the character. That's what I love doing; small role, big role, it doesn't matter."
Follow Emirates 24|7 on Google News.