Nicole Scherzinger and Grigor Dimitrov on a break?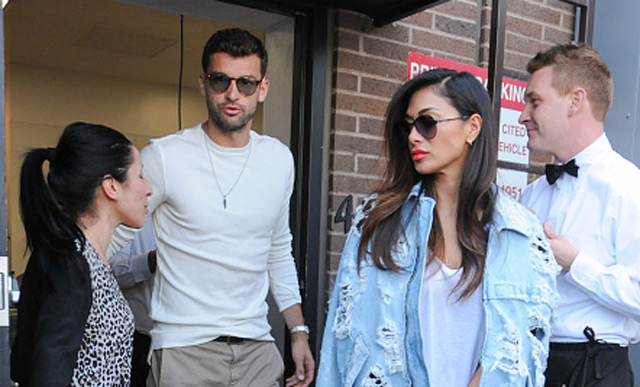 Nicole Scherzinger and Grigor Dimitrov are reportedly on a break and friends are not hopeful that they will reconcile.
The pair have been dating for two years but sources close to them have claimed that the pair are taking some time apart to figure out their relationship.
A source told The Sun on Sunday: "Recently she's had a few personal matters to deal with and Grigor has not been able to support her through it.
"They have been on a break. This has happened before and they've worked through it.
"But this time friends are convinced that the writing is on the wall."
And Grigor, 25, was recently spotted spending time with his ex-girlfriend, Maria Sharapova, at a tennis event in Spain.
Meanwhile, Nicole,38, previously admitted that her "greatest weakness" is love.
The former Pussycat Dolls star - who dated Formula One racing driver Lewis Hamilton before Grigor - believes she is a "fool for love" and says the "bravest thing" she has ever done is letting someone she loves go.
She said: "My greatest weakness is - I'm a fool for love. A real sucker ... The bravest thing I've ever done is loving someone and letting them go when you know it's not healthy for you, or serving you. Then you're finally loving yourself."
But the brunette beauty feels very positive about her life at the moment.
She admitted: "I'm at a very good place now. I'm really happy. I don't feel like there is any wall up or any tension or awkwardness. But that's what's so great with time and life and experience. What doesn't break you or doesn't kill you really only makes you stronger.
"I wasn't shying away from anything. But I'm not taking any low digs or slaps at my past relationship because that's just not who I am. Music speaks for itself and it's open to interpretation for everyone. But everything I sing, I sing it from my piece of truth."
Follow Emirates 24|7 on Google News.