Nikki Reed announces she's pregnant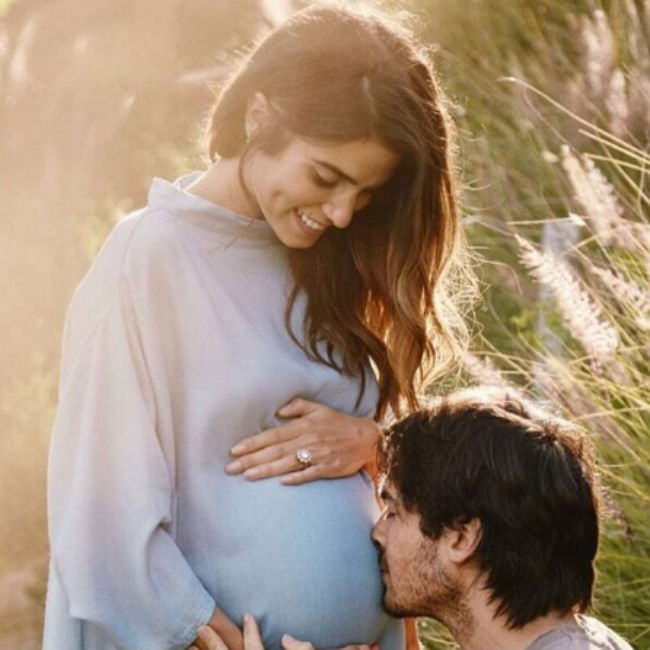 Actress Nikki Reed has revealed she is expecting her first baby.
The 28-year-old actress - who has been married to Ian since 2015 - took to her Instagram account on Thursday (04.05.17) to announce their happy news.
Alongside a picture of Ian kissing her baby bump, Nikki wrote: "Hi Little One, I know you, but only because I feel you. How is it possible to love someone so much already?
"All I know for sure is it's the strongest feeling I've ever felt. We've been sharing this body for quite some time, and we've already experienced so much together. We can't wait to meet you ... Love Your parents (sic)"
Ian, 38, subsequently shared the same snap on his own Instagram account and revealed the couple had tried to keep the pregnancy news to themselves for "as long as possible".
The 'Vampire Diaries' actor explained: "In my 38 years on this earth I've never experienced anything more powerful and beautiful than this. This has been the most special time of our lives and we wanted to keep it between the three of us for as long as possible so we could enjoy this time with each other and our little one who is growing so fast ... because that's what they do, they grow so fast."
The announcement comes shortly after Ian admitted he "couldn't be happier" after two years of marriage to Nikki.
In April, Ian took to Instagram to pay a glowing tribute to his wife, hailing her as the most "talented woman I've ever known".
Alongside a photograph of the couple on their wedding day, he wrote: "To the most amazing human in the world. Thank you for 2 incredible years of marriage. Today, two years ago to the minute, we said "I do" and I couldn't be happier or more grateful to you for this life. Thank you for being my best friend the hardest-working, kindest, most patient and most talented woman I've ever known. To you my love, I say that I know we will have so many of these we can't even count them. Partly because I'll be so old... I love you (sic)"
Follow Emirates 24|7 on Google News.