Online predator poses as pop star Bieber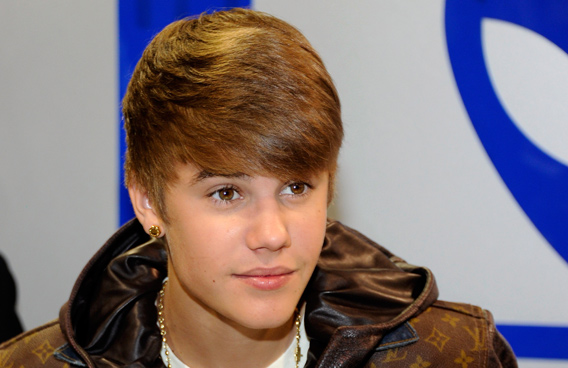 An online predator tried to groom a 10-year-old girl by posing as teenage pop sensation Justin Bieber.

The Sydney girl sent a friend request on an internet video-chat program last Monday to a person using a profile that included Bieber's photograph and personal details.

In subsequent online video conversations, the girl was asked to model revealing clothing.

The girl told her mother, who reported the matter to police.

"This incident serves as an important reminder that online predators will stop at nothing to groom children," State Crime Command's Sex Crimes Squad commander Detective Superintendent John Kerlatec said.

"We advise parents to educate their children about these dangers, and to warn them to be wary of anyone who claims to be famous.

"It's indicative of some of the grooming," Kerlatec said.
"These people, they need to be liked, they need to be able to engage with other people and they will look at other people's vulnerabilities.

"In their world, if they don't have the characteristics to engage with someone ... they fail to lure someone into their net."

Kerlatec said it was important for parents to be open with their children and educate them about using the internet, especially in the age of smart phones.

"We really can't sit with them all the time, so we've got to get them to ... understand what to do if there's something inappropriate."

The Justin Bieber imposter may be anywhere in the world, making this type of crime a challenge for police, he said.

"I think it illustrates that the internet has no boundaries."

Mr Kerlatec said police worked with interstate and international police to tackle internet grooming.

Police continued to investigate the Bieber impersonator incident, he said.
Follow Emirates 24|7 on Google News.