Open secret: Is Aishwarya Rai Bachchan a plastic beauty?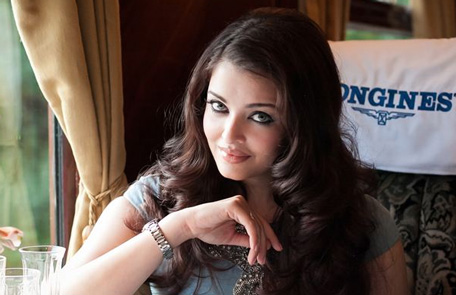 Trust actor Emraan Hashmi to call spade a spade and stir up the necessary storm in Karan Johar's chat show 'Koffee With Karan'.
The "in-your-face" Hashmi, who speaks only when probed, maintained the controversial history of the show.
The latest promo of the chat-show shows Emraan calling Aamir Khan 'boring' and Aishwarya Rai Bachchan 'plastic'.
(GETTY)
The actor who will soon be seen on the chat show with his uncle Mahesh Bhatt was brutally candid.
Not letting nephew Hashmi take all the limelight, Mahesh Bhatt had his share verbal diarrhea. Bhatt labeled Sanjay Leela Bhansali as 'overrated filmmaker' and Kajol as an 'overrated actress'.
A leading daily when asked Mahesh Bhatt about the show, he replied, "Does this nation have no sense of humour? Or is the nation awed by their non-existent greatness? Koffee with Karan is a lighthearted show on which you are asked frivolous questions which you are expected to answer honestly. People have an opinion about Emraan and me, ditto for us. But this is all in context of the show."
"I hope our opinions are taken in the right spirit. If you are in a public space you should take such comments with a pinch of salt," he said.
Well, let's see how Aishwarya, Aamir or Kajol and Sanjay Leela Bhansali take it!
Aishwarya Rai is rumored to be having been under the knife several times.
It is rumored that she had chin and jaw augmentation done. Several old and recent pictures also show drastic difference in her nose shape. Besides cheek implants and lip augmentation it is reported that Ash also got her teeth corrected.
If all these claims are true, would you agree with Emraan Hashmi?
Follow Emirates 24|7 on Google News.