Orlando Bloom 'ready to settle down'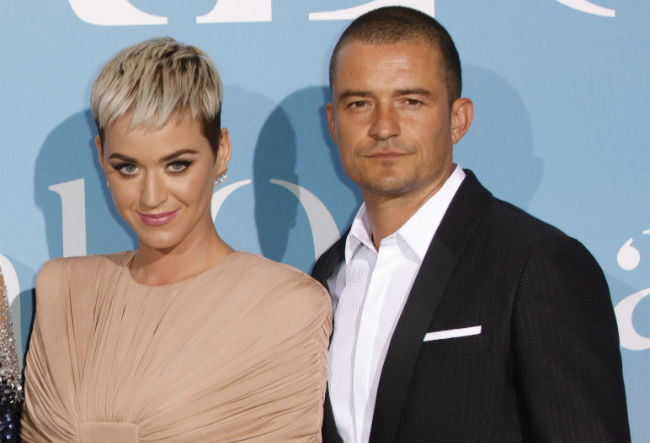 Orlando Bloom is "very happy" In his relationship with Katy Perry and is reportedly feels ready to settle down with the pop star.
The 41-year-old actor first started dating the 33-year-old pop megastar in 2016, but they split a year later, before getting back together earlier this year.
According to a source, the 'Pirates of the Caribbean' star is feeling "very happy" in his relationship with the 'Part of Me' hitmaker and is feeling "like a new person" as he's "matured" a lot since the first time they started dating.
The insider told PEOPLE.com: "He is ready to settle down with Katy.
"Being with Katy makes Orlando very happy.
"In the past, he seemed so scattered and unwilling to settle down. He is like a new person now and everyone is excited for him."
They added: "Orlando is in a different place than he was last year.
"He has matured a lot. He realised that being single isn't that great after all. His relationship with Katy wasn't right the first time around, but it very much is now."
It was previously claimed that the British star is planning to propose to Katy.
A source said: "Orlando doesn't have a ring yet but has been talking about the future. Everyone would be excited if they got engaged. Katy is wonderful! He always said he would absolutely get married again, and it seems Katy could be it. They both seem very happy."
Whilst the 'Chained to the Rhythm' hitmaker recently admitted Orlando Bloom is a "great anchor" in her life.
Katy is grateful her boyfriend provides her with stability and isn't afraid to let her know when she's being "cuckoo".
She said of the 'Lord of the Rings' star: "[He's] a great anchor."
She added: "For some reason, I attract people who are really real and call me out on stuff when I'm being cuckoo."
Katy was previously wed to comedian Russell Brand from 2010 until 2012 while Orlando was married to Miranda Kerr, with whom he has seven-year-old son Flynn, from 2010 until 2013.
Follow Emirates 24|7 on Google News.