Oscars 2015: 10 things you didn't know about Academy Awards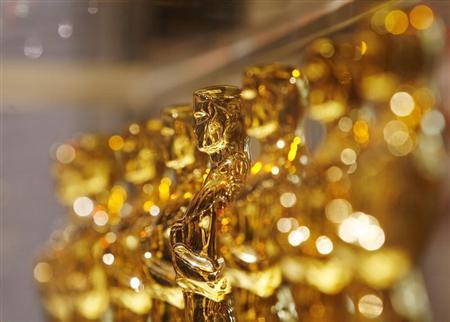 It's finally (almost) time for the Academy Awards! Or, should we say, The Oscars, which is what the show was rebranded as in 2013.
On February 22 (Feb 23, Monday morning, UAE), over 3,000 dolled-up guests will traverse 500 feet of red carpet on their path into the 87th Annual Academy Awards at the Dolby Theatre (where it'll be hosted for the 14th time).
Before you watch this year's batch of Hollywood's esteemed—and primped—stars scoop up their shiny statuettes, check out these fun facts about the history of the awards.
1. The first Academy Awards were held in the Blossom Room of the Hollywood Roosevelt Hotel on May 16, 1929.
2. The famous golden statuette is officially named the Academy Award of Merit. According to the Oscars, the nickname's origins are unclear. The most widely known story goes that Academy librarian Margaret Herrick, who had the gig in the 1930s, saw the statue and said it looked like her Uncle Oscar. (The Academy didn't adopt the nickname officially until 1939.)
3. An Oscar statuette is 13½ inches tall with a 5¼-inch base. It weighs 8 1/2 lbs.
4. About 50 Oscar statuettes have been created for this year's 87th Academy Awards.
5. The 31st annual Academy Awards in 1959 was the shortest at only 100 mins. The longest ceremony was 263 mins in 2002.
6. The length of the red carpet at the Dolby Theatre is about 500 feet.
7. 'Ben Hur,' 'Titanic' and 'The Lord of the Rings: The Return of the King' are tied with the highest number of wins in a single year with 11.
8. Meryl Streep has the most number of nominations of any actor in history, with 19.
9. Halle Berry was the first black actress to win Best Actress for her role in 'Monter's Ball' in 2001.
10. Three people have refused an Oscar so far. In 1935, Dudley Nichols, who won Best Screenplay for 'The Informer', George C Scott, who won Best Actor for his portrayal of World War II General George S Patton in 1970 and Marlon Brando also refused his Best Actor Oscar for The Godfather (1972).
Also see: Movie Listings in UAE
Follow Emirates 24|7 on Google News.