Oscars 2016: Best picture nominations [video]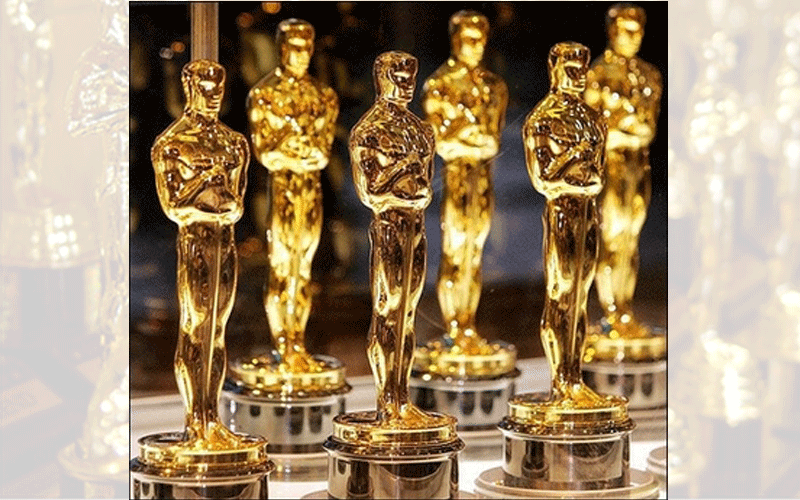 'The Revenant,' a harrowing survival thriller starring Leonardo DiCaprio as a 19th century fur trapper, topped the Oscars nominations list Thursday with 12 nods, including for best picture, actor and director.
In second place was dystopian action film 'Mad Max: Fury Road,' with 10 nominations, followed by space blockbuster 'The Martian,' about an astronaut stranded on the Red Planet, with seven.
The nominations, announced at a pre-dawn ceremony in Beverly Hills organized by the Academy of Motion Picture Arts and Sciences, sent Hollywood's annual awards season into high gear.
The race is now on for the coveted Oscars, to be handed out on February 28 at a star-studded ceremony hosted by comedian Chris Rock.
For the second year in a row, no minorities were nominated in the acting categories, which prompted the hashtag #OscarsSoWhite -- which first cropped up last year to criticize the lack of diversity - to trend on Twitter.
'The Revenant' was directed by Alejandro Gonzalez Inarritu, who also helmed last year's big Oscars winner 'Birdman,' which earned four golden statuettes including for best picture and director.
"We gave it our all on this film and this appreciation from the Academy means a lot to me and my colleagues who made it possible," Inarritu said in a statement following the nominations.
Should the Mexican director win next month, he will be joining just two other directors - Joseph Mankiewicz and John Ford - who won the award for two consecutive years.
Academy president Cheryl Boone Isaacs described 'The Revenant' as a 'cinematic masterpiece' in comments to AFP.
"It takes you back in time to a space where we had no idea what were the challenges of these people - the trappers," she said.
Beyond the top three films on the nominations list, the other contenders for best picture are "The Big Short," "Bridge of Spies," "Brooklyn," "Room" and "Spotlight.
Cold War thriller 'Bridge of Spies,' lesbian romance 'Carol' and 'Spotlight' - about journalists from The Boston Globe who uncovered sexual abuse in the Catholic Church, each earned six nominations.
'Star Wars: The Force Awakens,' the latest installment in the space saga that has been setting box office records, was nominated for five Oscars, but missed the cut in the top categories including for best picture.
As every year, there were some notable snubs - and surprises.
'The Martian' director Ridley Scott was overlooked, as was 'Carol' director Todd Haynes. But Lenny Abrahamson did get a nomination for best director for 'Room.'
Among the foreign films nominated were Hungarian Holocaust drama 'Son of Saul,' Jordan's 'Theeb,' Colombia's 'Embrace of the Serpent' and 'Mustang,' a French production about five Turkish sisters living in subjugation.
"You have given our film the strongest of spotlights on a subject matter so crucial for many women across the world today," Deniz Gamze Erguven, the Franco-Turkish director of 'Mustang,' told AFP.
Follow Emirates 24|7 on Google News.